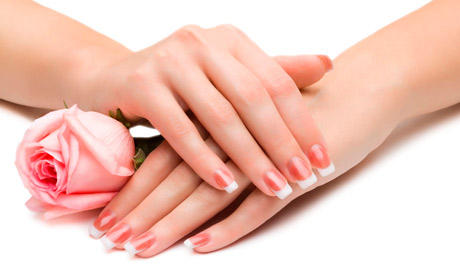 What is the perfect summer manicure in 2016? Learn about the latest trends and keep up with them!
1. Long nails are out of fashion
Long and provocative-looking nails have lost popularity long time ago. Now it's difficult to amaze those around you with such a threatening weapon. The length of the nails depends on their natural shape: the free edges should be no longer than 3-5 mm.
2. Both bright and nude nails are on trend
Turquoise, pistachio and lilac nail colors are now on top of nail fashion. The popularity of daring shades grows. Today, there is a plenty of possibilities for a bright manicure – the colors have become more diverse, not to mention numerous special effects and infinite designers' creativity! Bright nails are now part of an elegant look. The only thing that you need is to select the proper shade. If you are not planning to add a bright touch to your nails, opt for classic nude manicure that is always in fashion.
3. Beauty devices are widely accessible
Machine manicure at home is now possible! Electric devices operate on common batteries and take just several minutes to smooth and polish the surface, remove cuticles and shape nails as desired. The price of such device is not at all high.
4. Nail color to match accessories
Have you always been of the opinion that nail color should match the lipstick shade? It is true, but combination of a big ring, bracelet or belt with the unusual nail color would surely inject an instant designer flair into your look.
5. Sharp nails are taboo
This latest trend is worth mentioning in addition to the first item. "Predatory" manicure keeps losing its advocates. Oval and soft square are now on top of fashion, depending on finger length and natural nail shape.