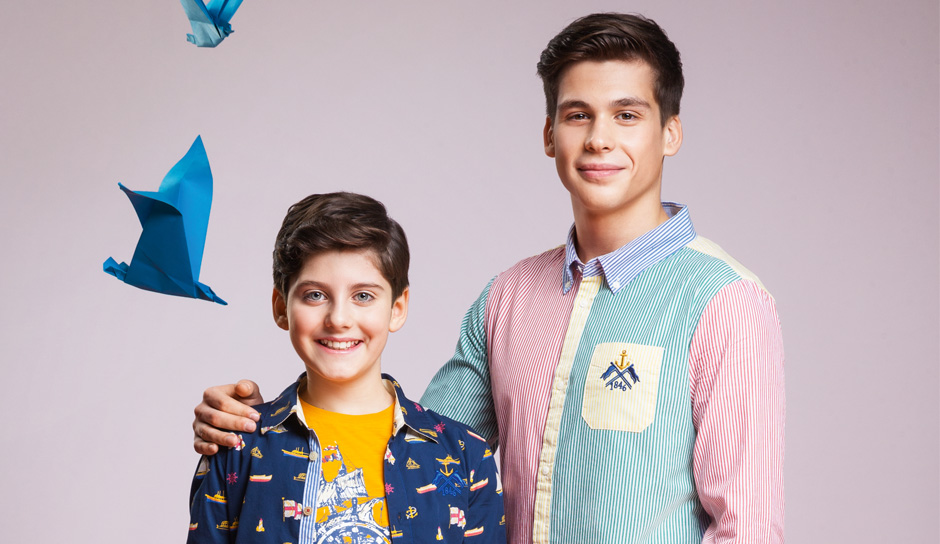 Children always try to imitate adults, especially when they look not only bright, but also very stylish. Because of this, "adult" trends are also found in our collections for young fashionistas!
1. Bright contrasting shades
The more saturated colors are in jacket and polo decorations, the greater they contrast. "Sunny" shades such as cool blue, blue and turquoise trimming tones are a distinctive feature of the Avventura collection. These bright colors bring out details that usually go unnoticed on areas like Polo plackets, cuffs or necklines.
2. Clothing that tells a story
Extraordinary prints are one of the most important trends in men's fashion, and when they are filled with a well-defined meaning, they are transformed from simple fashion details into an attempt to display a new perception of the world! These stories are found in prints such as ones depicting explorers of the Ural Mountains, in rugged nature scenes and in those showing the splendor of wilderness.
3. The smart way
Style smart is the perfect combination of practical, everyday items that help you look fashionable and elegant in any situation. The "Smart" closet consists of thoughtful matches that create bold but harmonious combinations. The smart way is all about simple, reliable and, at the same time, impeccable taste.
4. Safari style
Safari style is a mix of ultra-popular military styles combined with comfortable sportswear. It uses only natural materials, utilizes khakis whenever possible, and features the ever-popular patch pockets along with fashionable stripes!
5. Geometric patterns
The multi-shaded horizontal stripes often found in boys clothing form perfect combinations of colors: cold blue-green shades match well with contrasting yellow and orange accents. But in addition to traditional striped clothing, geometrical patterns, such as polygons, offer a more complex sense of style, which, by the way, simulate the "protective" style of the military.
6. Actual denim
Denim elements in casual styles are still relevant. From this material, many recognizable fashionable details are made: stylish buffies, decorative stitching and pant and sleeve cuffs. Jeans, of course, are comfortable and versatile. Even their traditional set of colors includes many shades from light blue to Indigo!