Catalogue News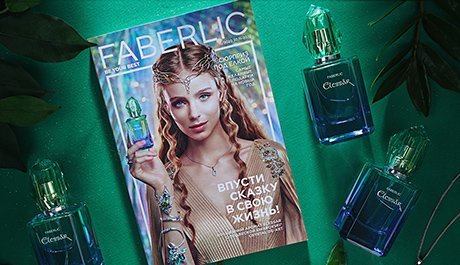 Miracles are everywhere! Faberlic's new catalogue sparkles with the facets of an elven crystal and shares fresh gift ideas. Get ready to be surprised.
ГThe most exciting new arrival is the sparkling Elessar fragrance. A floral-green perfume straight out of legends—unfurling with notes of pearl peony, gentian, and four-leaf clover.
Each bottle is accompanied by a Swarovski pendant with a northern lights effect. Like a fairy tale come to life! There's a scented page in the catalogue.
Thursday, 26 November 2020 15:00 /
Catalogue News