Catalogue News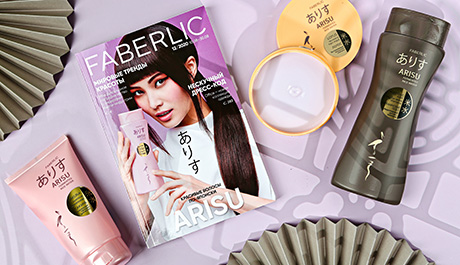 The new Faberlic catalogue is beauty trends in action. We're introduce bold ideas, using unique ingredients, and getting impressive results. Try some trendy solutions, choose intense care!
Arisu is a line for beautiful hair the Japanese way. Fermented rice water, inositol from rice bran, sakura extract, volcanic ash, and lotus flower extract transform hair along its entire length, restoring and strengthening it.
Authentic Japanese hair care will make your hair look like silk! Check out the recovery co-washing for shampoo-free cleansing (7723).
Thursday, 06 August 2020 15:00 /
Catalogue News