Catalogue News
There are no translations available.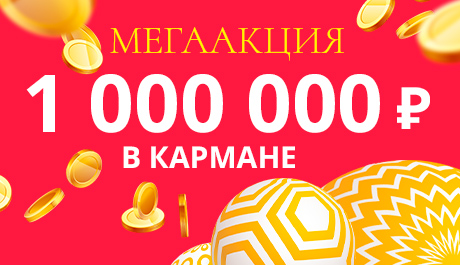 Дорогие друзья! Подведены итоги МЕГАакции «Миллион в кармане», которая проводилась в каталогах №13–14! Поздравляем Консультантов и клиентов Faberlic, получивших главные призы.
Два главных подарка – 1 000 000 рублей – получают:
Захарченко Юлия Борисовна (рег. номер: 703884642).
Рыскулбекова Анаркул Сериковна (рег. номер: 712025531).
Monday, 21 October 2019 16:56 /
Catalogue News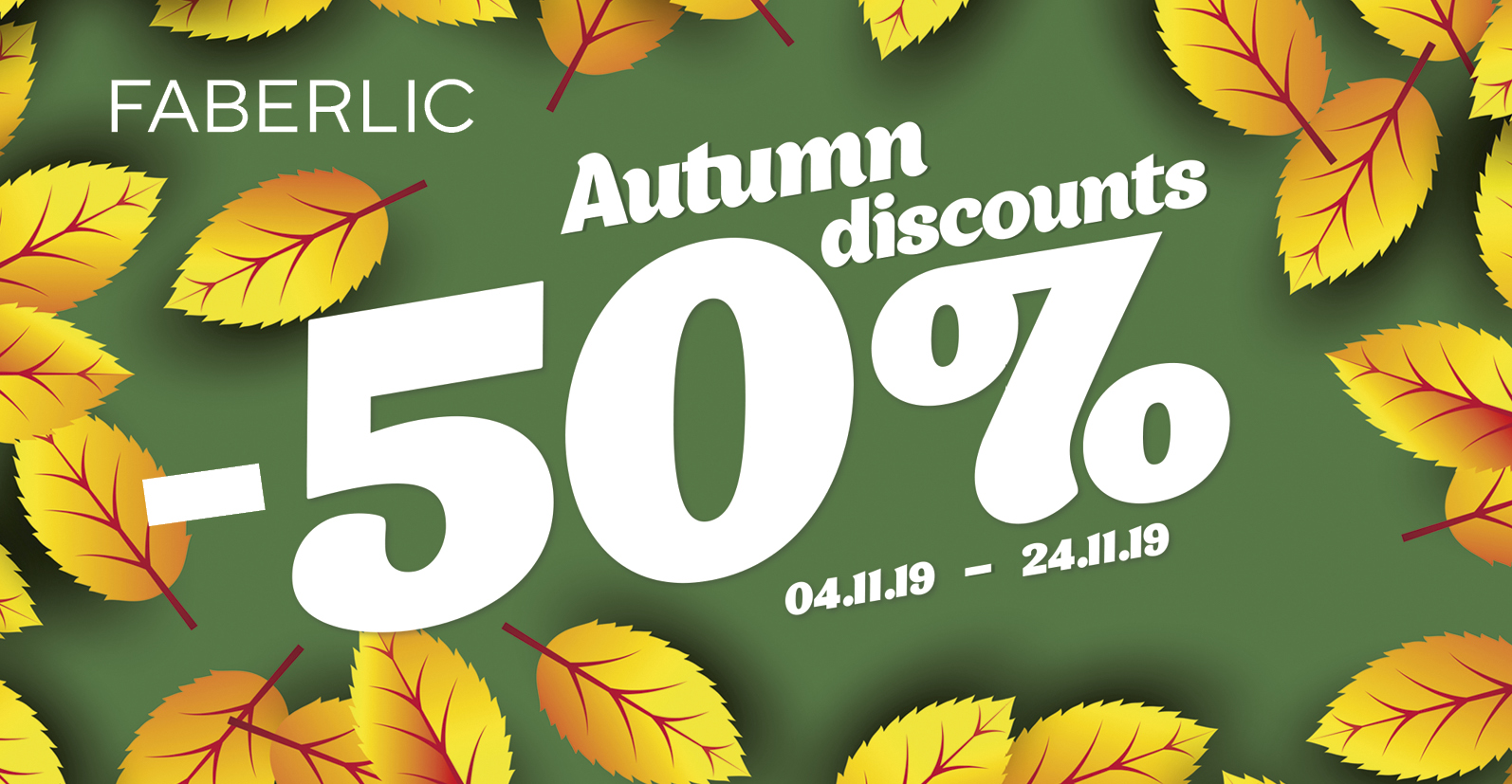 Autumn shopping is light and lovely when you don't have to deal with tedious shopping trips. It's delightful to flip through the latest catalogue to the sound of the October rain, picking out new things for yourself and your loved ones. Save your time and energy for weekends away, walking with your children, and family get-togethers, and we'll help you save wisely!
Make purchases in catalogue №15/2019 of 999 rub. or more and get a coupon for a -50% discount* on fragrances, cosmetics, and household goods from catalogue №16 (validity period: 4‒24 November).
Monday, 14 October 2019 00:00 /
Catalogue News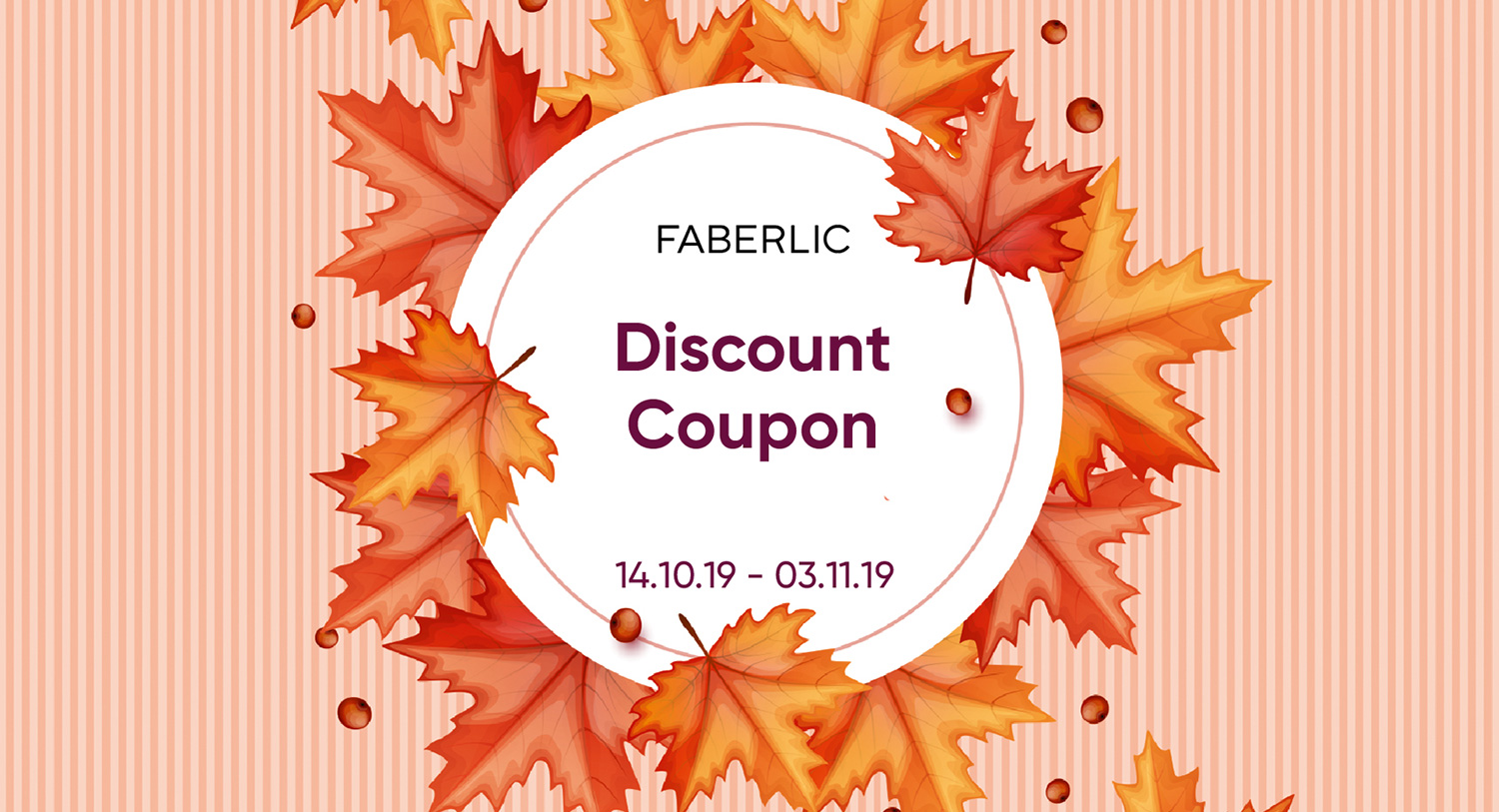 Paid for an order of 999 roubles or more in catalogue №14/2019 and received a 250 rub. discount coupon in catalogue №15/2019? Don't forget to use it before 3 November!
There are so many new products in the latest Faberlic catalogue that it is simply impossible to rein in your shopping instincts, because you want to try everything! Let your emotions run free and enjoy useful, wonderful, and most importantly, bargain purchases.
For each 999 roubles in your order (at catalogue prices) one coupon was provided. The higher your order amount, the more coupons you get!
Monday, 14 October 2019 00:00 /
Catalogue News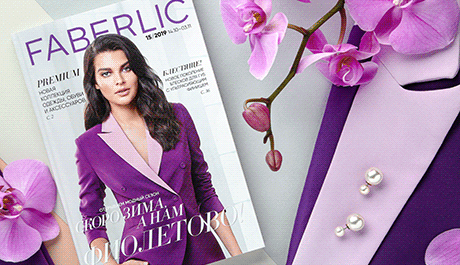 Say hello to an autumn full of rich colours! This is the new Faberlic catalogue and its vibrant finds.
The Premium collection is here to delight fans of trendy colours. Here you'll find fashionable purple, romantic pink, mysterious lilac, and a contrast for trendy combinations: bright yellow! They'll keep you from being bored and will inspire creative solutions for your everyday wardrobe. The collection includes models for girls and, of course, a size range of 42-60.
Thursday, 10 October 2019 15:00 /
Catalogue News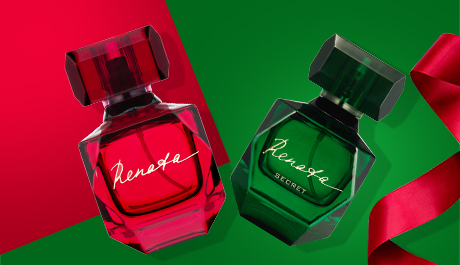 Sensuous, captivating, mysterious, attractive... That's how we describe the Renata fragrances, created by Faberlic in association with the unique Renata Litvinova.
We are giving one fragrance of your choice as a gift to everyone who registers with Faberlic from 14 October until 3 November and makes a purchase in period №15/2019!
Wednesday, 09 October 2019 15:00 /
Catalogue News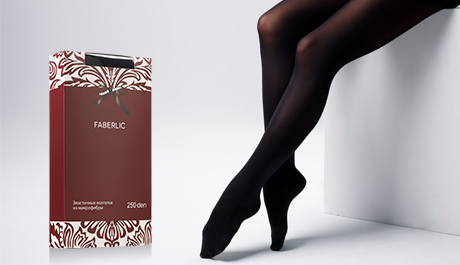 Dear Representatives!
A misprint was discovered on the packaging of ST250 250 den tights, size V(XL) (art.820352). The packaging says there are two rear seams, however, this size has one rear seam and a cotton gusset.
We apologize for any inconvenience!
Friday, 04 October 2019 15:26 /
Catalogue News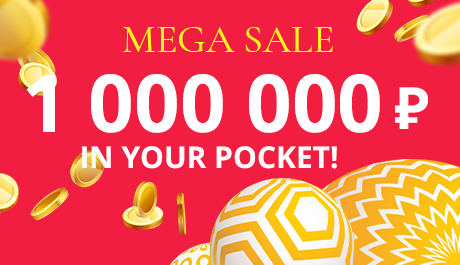 Do you dream of becoming fabulously rich? Then don't miss your chance to enter our drawing for an incredible sum of money! Just activate your Million in Your Pocket MEGA promotion cards. You can find them in your Personal Profile in the Coupons and Cards section if you paid for orders of 299 roub. or more in catalogue №13 from 2 to 22 September.
Having a Million in Your Pocket MEGA promotion card means that you're already guaranteed a gift from Faberlic* and have a chance to become a winner! The more cards you activate, the more chances you'll have to win the grand prizes:
Friday, 27 September 2019 13:55 /
Catalogue News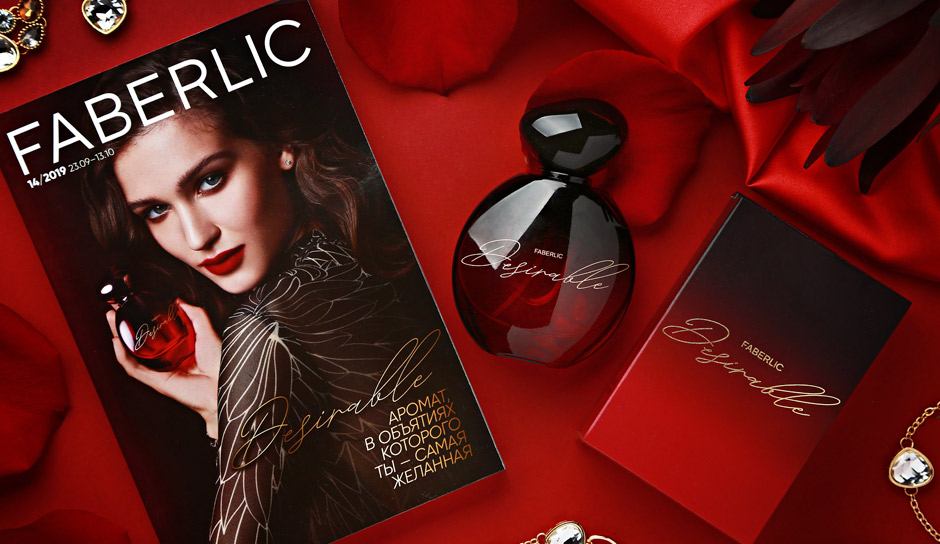 The new Faberlic catalogue is full of long-awaited new autumn products and bright colours!
Do you like to try new fragrances? Discover the captivating Desirable. It has a heartfelt sensuality, featuring floral shades of rose, violet, and orchid complemented by provocative coffee notes and the sweet warmth of sandalwood. Buy this new product now at a 50% discount!
Thursday, 19 September 2019 00:00 /
Catalogue News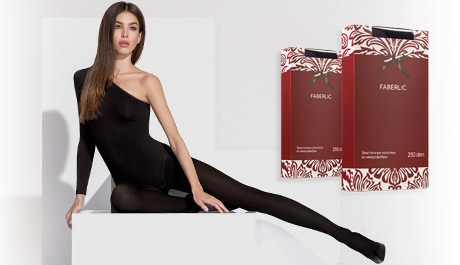 The cold weather is coming, but you won't have to be afraid if you have these soft, warm microfiber tights! They are perfect for autumn-winter. The 250 DEN model will protect your legs from the cold and help you feel comfortable wearing a skirt, even in winter, and the wide waistband and flat seams will provide maximum comfort!
The price for two pairs in the catalogue is 1198 roub., but you can get them for just 1 roub.!
Wednesday, 18 September 2019 15:00 /
Catalogue News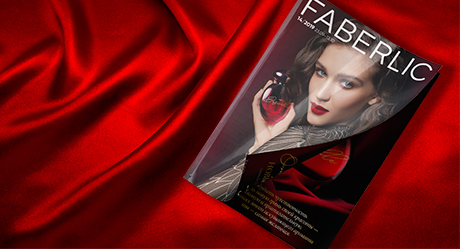 We are excited to present you with a convenient business tool for working with your customers and Representatives: a video presentation for catalogue 14/2019.
Learn more about the new products and the best promotions and offers from catalogue 14/2019 together with Faberlic business coach Natalia Mecheva.
We will be publishing video presentations on a regular basis, so stay tuned!
Monday, 16 September 2019 15:00 /
Catalogue News