Catalogue News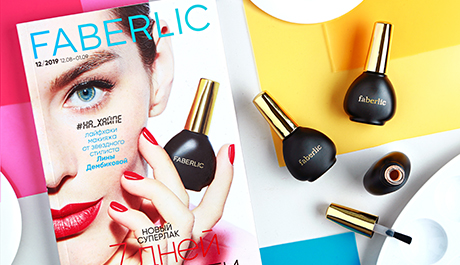 August is going to be bright! The new Faberlic catalogue is filled with the bright colors of summer in harmony with deep autumn shades – it's a kaleidoscope of discounts, new arrivals, and emotions.
Star stylist Lina Dembikova shares some life hacks for ultra-trendy makeup – read her advice for a stylish look for everyday and score some discounts on decorative cosmetics!
The newest product in the catalogue is Gel Coat nail polish. You won't need a base coat, it's quick-drying, and your manicure will stay neat and tidy up to 7 days. Take part in our swap marathon – bring in a nail polish from any other brand and exchange it for our new one at a discount.
Thursday, 08 August 2019 16:00 /
Catalogue News