Catalogue News
The new Faberlic catalogue is as gentle as the first snowdrops and as rich as a sunny spring morning! Take a look at the romantic new products we are offering for the coming season.
The Florissimo clothing collection combines pastel colours, floral prints, and textured materials. Jacquard and guipure, tulle and lace, stretch crepe and embroidery all helped us create a bouquet collection of ready-made solutions for springtime changes! The main colours are pure white, delicate powder, and rich green.
Thursday, 07 February 2019 15:00 /
Catalogue News
Fill your life with beauty and delight yourself with exquisite models from the new Florange Romantic Weekend collection! Lingerie for special occasions, airy lace, stylish geometry—choose your personal style.
The collection is on sale from 18 February to 25 August.
Florange spring-summer 2019 Catalogue: article 91060, price: 35 rub.
View catalogue >>
Happy shopping!
Wednesday, 06 February 2019 17:00 /
Catalogue News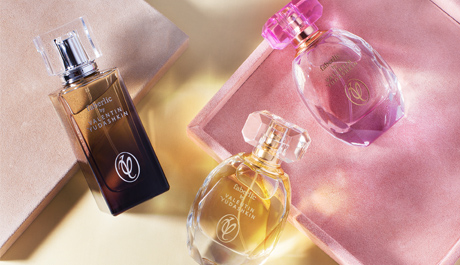 For the first time ever, we're giving all Newcomers 1000 roubles towards an order and a fragrance by Valentin Yudashkin as a gift!
How do I get 1000 roubles towards my order?
1. Register on faberlic.com from 11 to 24 February, and 1000 roubles towards your order will be instantly credited to a special account in your personal profile!
2. Place an order of 2000 roubles or more before 24 February and use your 1000 rouble gift towards it!
Sunday, 27 January 2019 11:00 /
Catalogue News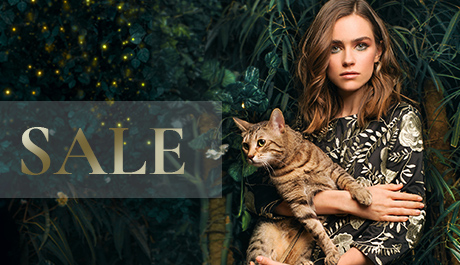 Every woman should have an assortment of fancy dresses – just as many as she has reasons to wear them. There's always room for a celebration in your life!
From 23 January to 10 February we're announcing a clearance sale on the Podium and Faberlic by Alena Akhmadullina collections, as well as on the 2018 New Year's collection, dress shoes, and stylish accessories.
Get all products at discounts up to -55%. Refresh your wardrobe right now!
Wednesday, 23 January 2019 00:02 /
Catalogue News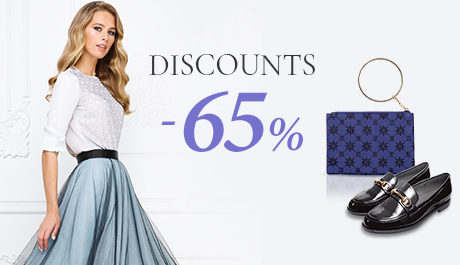 From 23 January to 10 February, we're announcing a total liquidation of the clothing and shoes from our previous collections! This is a fantastic opportunity to get all the pieces you love at up to -65% off, fill all the gaps in your wardrobe, and make fast-growing children smile with some new things: new sneakers for your son, and a dress or even a little fur coat for your daughter!
The sale includes clothes for mums-to-be, outfits for newborns, and shoes for both children and adults. Don't miss these savings– get the products you want while the sizes and models you need are still in stock!
Wednesday, 23 January 2019 00:01 /
Catalogue News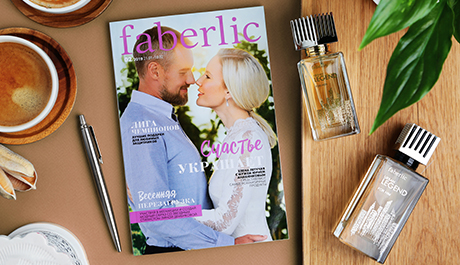 In spite of February blizzards, peace and tranquility prevail in the Faberlic catalogue: we're bidding winter a gentle, moving goodbye and continuing to delight our loved ones with small surprises!
The most romantic new products are presented by Elena Letuchaya and her husband Yuriy Anashenkov. A tea set for two made of transparent glass and heart-shaped molds (11700, 11701) for delicious baking will help you set the table for a cozy holiday—a declaration of love which needs no words! And as a gift, a stylish scarf or a unique set of socks.
Thursday, 17 January 2019 15:00 /
Catalogue News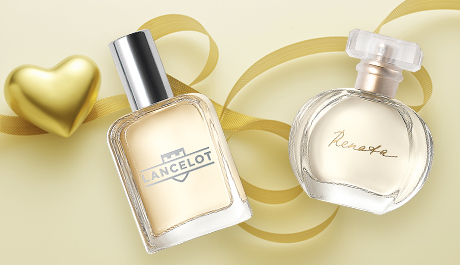 The world of fragrances is multi-faceted and diverse, and perfumery occupies a special place in the lives of elegant women and real men. Fragrances allow you to present yourself, and they become an expression of individuality and special feelings.
As we all know, there is no perfect perfume composition. Each fragrance fits a certain moment, a specific event, place, time, or mood.
Let your arsenal include lots of interesting options! Replenish your perfume collection, choose best-loved fragrances for yourself and for him, and try some new ones!
Thursday, 17 January 2019 15:00 /
Catalogue News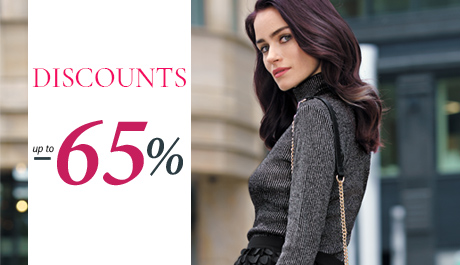 Let's head into the new year with new ideas, new plans, and new clothes, shoes, and accessories! Create your personal style so you can look great at work or out for a walk, at girls' night out or at the gym.
We are excited to announce that we are liquidating our 2017 collections. The sale will be on until 20 January. You can purchase the Autumn Tale, Street Couture, Nocturne, Faberlic by Alexandr Rogov collections, as well as activewear, at the best prices ever.
Don't miss your chance to grab some new pieces while your sizes are still in stock! Look for all products discounted up to -65% off at the second step of order placement or see them here >>
Wednesday, 02 January 2019 00:02 /
Catalogue News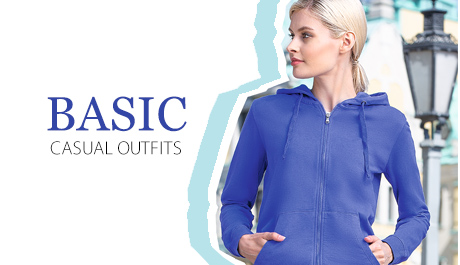 This winter, wear clothes that are anything but dull and boring. Choose bright everyday looks from the Basic collection to fill your life with colours! Soft, cozy knitwear will keep you warm in the cold weather and let you stay outside as long as you want.
Purchase clothes from the Basic collection before 20 January at up to 30% off. The more clothes you buy, the more you save!
Any 2 pieces – at 10% off;
any 3 pieces – at 20% off:
any 4 or more – at 30% off.
Wednesday, 02 January 2019 00:01 /
Catalogue News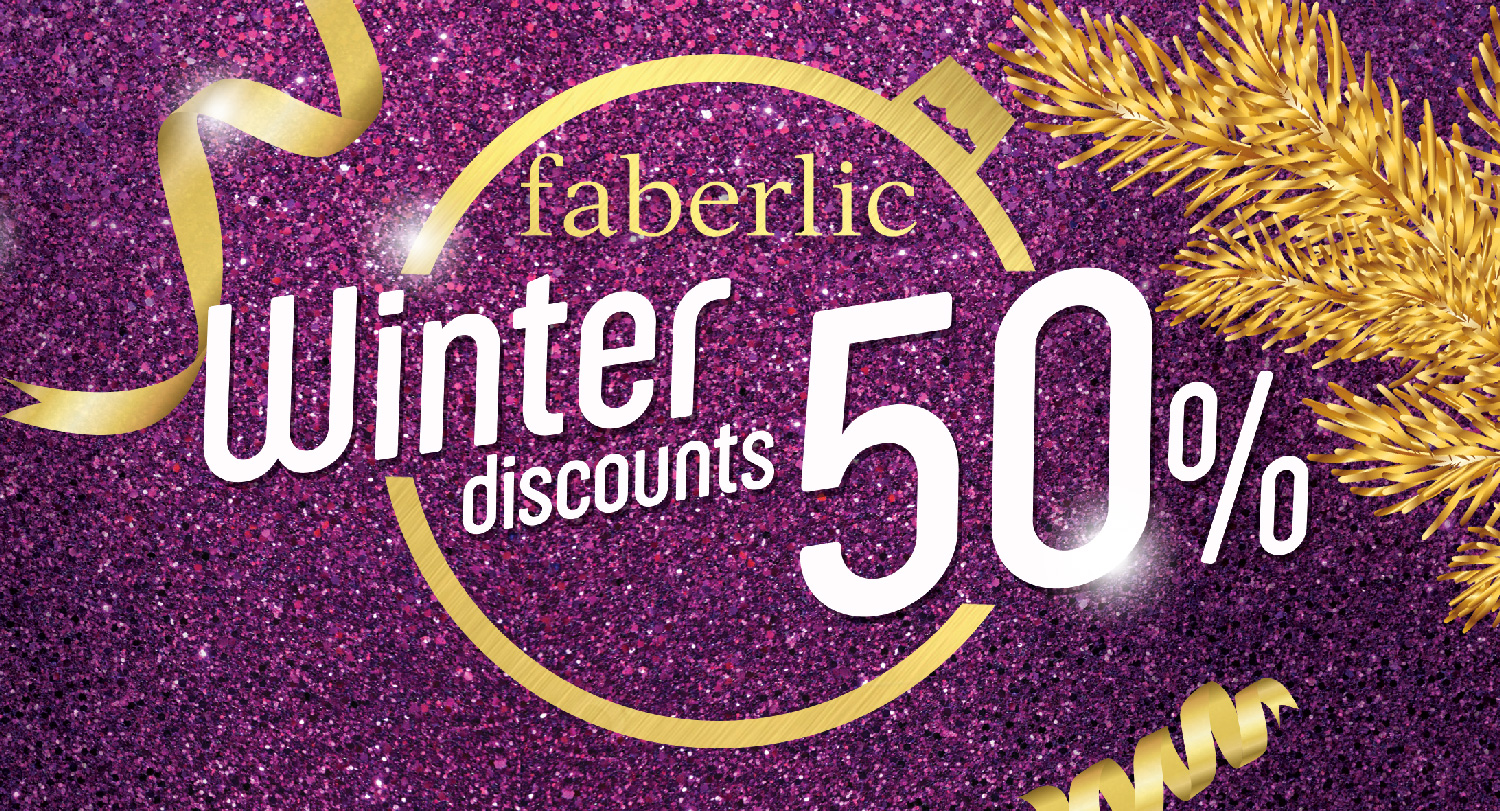 Smart shopping should involve getting great bargains and feeling good about it!
Spent 999 roubles or more on products from catalogues No. 17 and 18/2018? Then 50% discounts coupons* are waiting for you in catalogue No.1/2019.

From 30 December to 20 January use coupons to purchase perfumed and makeup cosmetics and household goods at wonderful prices. Gift yourself and your loved ones some festive cheer, and pleasantly surprise everyone this holiday season!
Friday, 28 December 2018 09:00 /
Catalogue News