Company News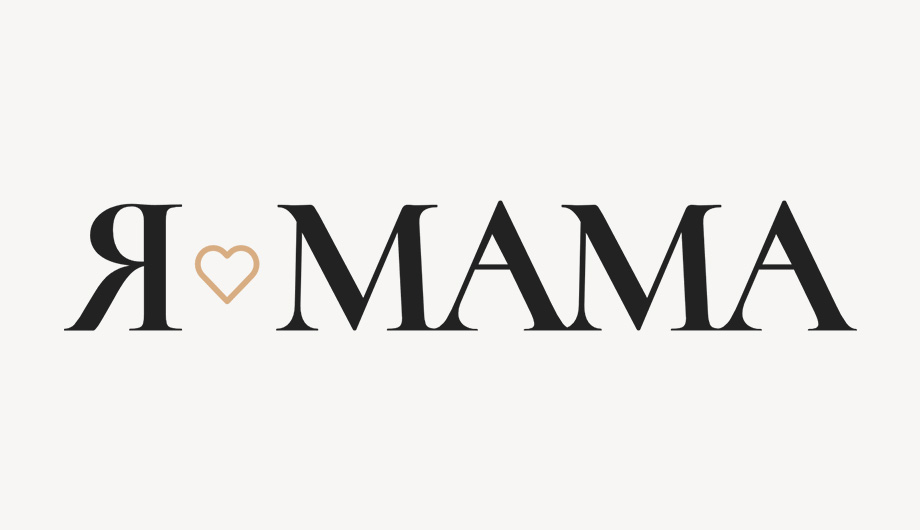 Hooray! After two months of training and interaction with the participants, we have the results of the I'M A MUM project drawing.
On 8 August, the first wave of the course ended, and valuable prizes were awarded:
8 powerful vacuum cleaners to help you clean quickly and easily
8 sets of a year's supply of Faberlic cosmetics
100 sets of skin care cosmetics
Monday, 07 September 2020 15:00 /
Company News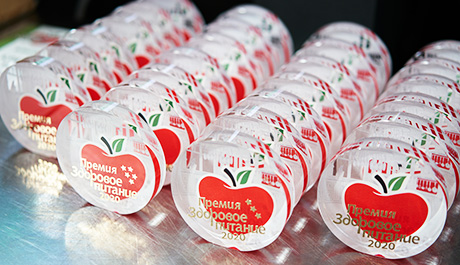 On August 8, winners of the annual Healthy Eating award, held as part of the Food Festival at the DEPO FoodMall, were awarded in a ceremony.
Our company has once again proven the high quality of its products, winning Best Trademark in the Protein Bars category for our Protein Premium Bar line.
An expert jury evaluated the ingredients in the nominees' products, the quality of the packaging, and the innovativeness of the products. 30 companies were represented, and the best were chosen as winners.
Wednesday, 12 August 2020 14:05 /
Company News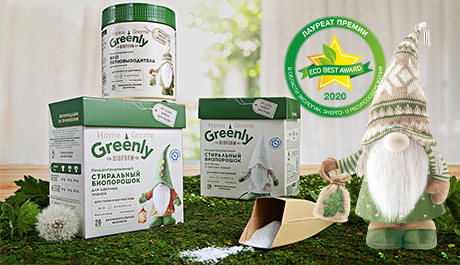 On July 17, the official results of the IV ECO BEST AWARD, an independent public award given to Russian and international companies for the best products and practices in the field of ecology, energy and resource saving, were announced.
Our company won in the nomination Best Environmentally Friendly Product award for the HOME GNOME GREENLY product line.
"We would like to thank the ECO BEST jury for rating the Home Gnome Greenly line highly. They are not only effective, but also environmentally friendly products. In this series we use recyclable packaging, which partially consists of recycled materials. We are delighted that our clients support Faberlic in our common cause - caring for the environment!" - Ekaterina Lobasova, Household Chemistry Brand Director.
Wednesday, 05 August 2020 12:00 /
Company News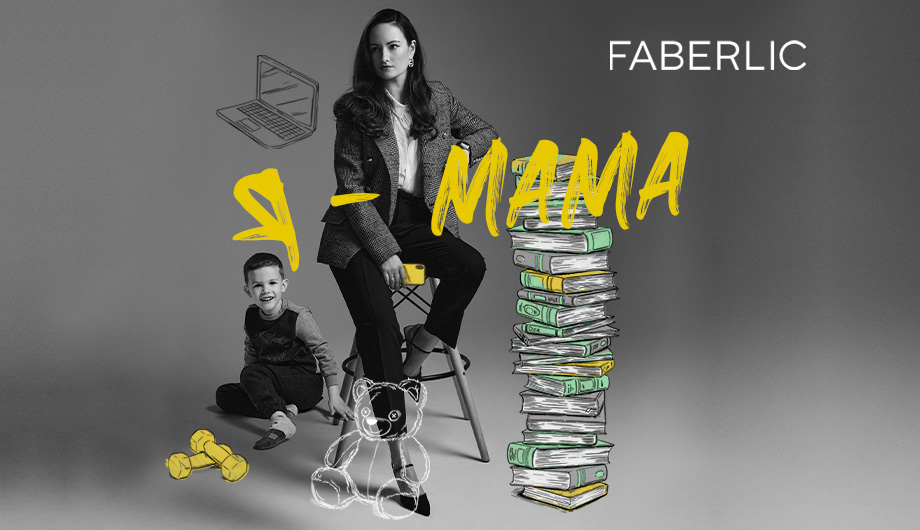 At the beginning of June 2020, Faberlic launched I'M A MUM, a new social project.
The project's main goals are attaining harmony, self-development, and success for each participant in the project.
The free online trainings are dedicated to 8 areas of a woman's life: beauty, relationships, bringing up children, self-development, health, finances, career, and friends.
At the end of June, Faberlic held a meeting with representatives of charity funds and organisations that support mothers of multiple children in our country.
Monday, 20 July 2020 16:12 /
Company News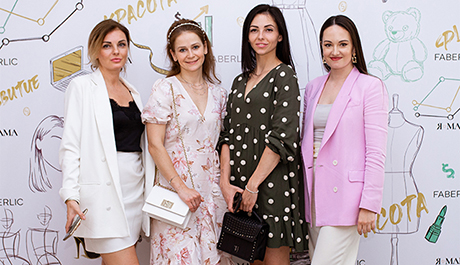 On 23 June at the Faberlic office, we held a presentation of the social project "I'M A MUM" for representatives of charity funds and organisations that support mothers of multiple children in our country.
The I'M A MUM project is a free training where every woman will have a chance to discover new opportunities. This course on important aspects of life is based on the principle of the "wheel of female balance". Self-development, career, beauty, healthy, bringing up children, and other topics will be covered and discussed with each program participant. The main goal of the training is to help women improve themselves in every area and unlock new potential!
Monday, 06 July 2020 17:35 /
Company News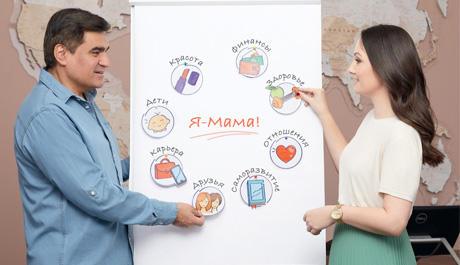 Dearest, beloved ladies!
We invite you to participate in the free project I'm a Mum beginning on 8 June and led by Ekaterina Bespyatykh, mother with a large family and author of Resource Time Management for Women, and Alexey Nechaev, the founder and president of our company.
I'm a Mum is a free training where every woman will have a chance to discover new opportunities. Leading Russian experts will help develop eight areas of life: self-development, career, beauty, health, relationships, bringing up children, friends, and finances.
Sunday, 07 June 2020 23:50 /
Company News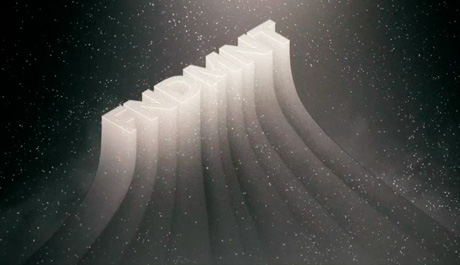 Faberlic won a Fundament award in the Citizen Support category and joined the 25 Russian and international companies awarded for social initiatives related to COVID-19. They included: hh.ru, Mail.ru Group, MEGOGO, Sobaka-gulyaka, SAMSUNG, LitRes, and others.
The non-commercial Fundament award was organized to honor special projects released by large businesses in support of citizens, doctors, and entrepreneurs who encountered problems due to the coronavirus pandemic.
The awards ceremony takes place, 4 June at 20:00. Watch here >>
Thursday, 04 June 2020 10:06 /
Company News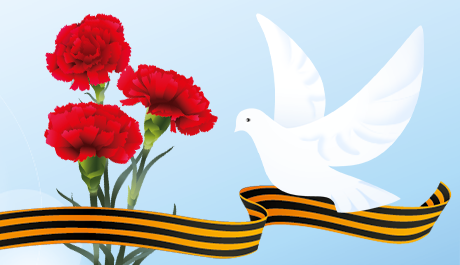 Dear friends!
75 years have already passed since the great victory. This year, celebrating the anniversary at home with our families, we will feel even more grateful to those who gave their health and life to protect our country and our freedom. On this joyful day, we remember sad events to make sure they are never repeated.
Saturday, 09 May 2020 00:15 /
Company News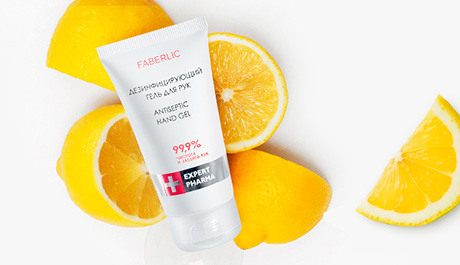 Faberlic's emergency release of disinfectants earned a spot among the three most-discussed business initiatives! In first place is Yandex's self-isolation index, and in second place is free psychological support from Sberbank. The top 10 projects aimed at helping during the pandemic were published by vc.ru, an internet-based marketing and innovation publication >>
The ranking was created based on SM index, which shows how highly a brand captured audience attention on social media. It uses data from Facebook, VK, Odnoklassniki, Instagram, Twitter, and YouTube.
Monday, 27 April 2020 16:47 /
Company News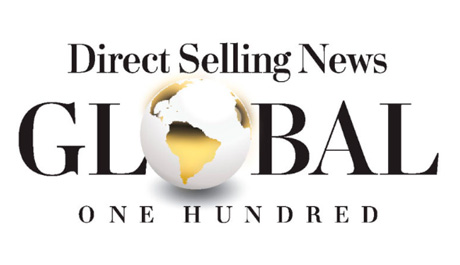 Faberlic is once again on the list of the best direct selling companies as compiled by Direct Selling News magazine, and has risen in the rankings. This year we are in 25th place in the Global 100, 8 positions higher than last year! Faberlic is the only Russian company on the list, so we really have something to be proud of!
The DSN ranking is updated yearly and is based on analysis of company revenue. The current ranking includes the most profitable companies in the world with revenue of over $100 million in 2019. Previously, the magazine included companies with revenue of over $60 million per year.
Wednesday, 22 April 2020 18:14 /
Company News