Hair care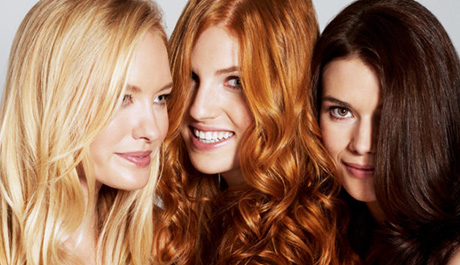 Question: How often can hair be dyed with Faberlic hair dye (since it has no ammonia)? And what's different about Faberlic's Krasa hair dye?
The Expert's Answer: Faberlic and Krasa hair dyes can be used as often as needed: when your roots grow out, usually after about 3 weeks (if you have a lot of gray) or if your natural colour is significantly different from the colour you have dyed it. Just remember that only the new hair that has grown in should be dyed.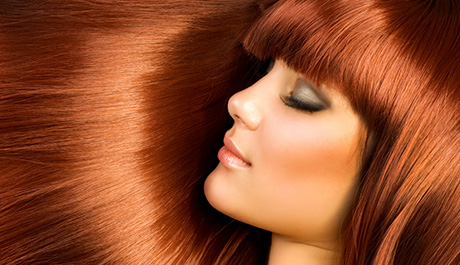 Вопрос: В инструкции к краске для волос (без аммиака) есть пометка «Не применять краску, если Ваши волосы окрашены хной». Вопрос – почему?

Ответ эксперта: Пометка «Не применять краску, если Ваши волосы окрашены хной» относится к краске всех тонов. Натуральный краситель, который находится в иранской хне, взаимодействует со структурой волоса и накапливается в нем. При окрашивании волос краской окислительные красители вступают в реакцию с красителем хны, содержащемся в волосе. Результат может оказаться неожиданным: цвет может получиться не тот, который заявлен.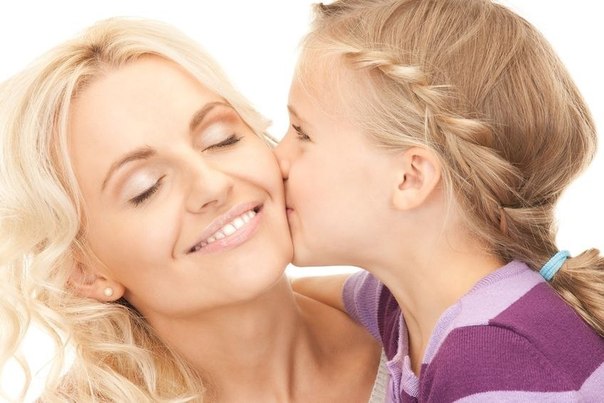 Question: I heard from my chemistry teacher that using hair dye can have a negative impact on the health of unborn children, since dye pigments can get into your system with frequent dying. Does this apply to Faberlic's hair dyes, and can hair be dyed during pregnancy or breastfeeding?
The Expert's Answer: There is no reason to be concerned. Our dyes can be used during pregnancy and breastfeeding.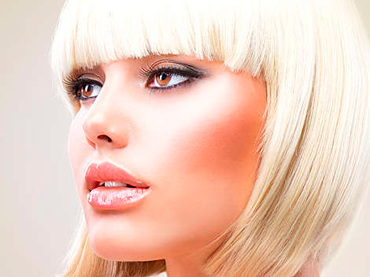 Question: I've bought Super Blond hair color recently (I have brown hair, just like it is shown on the box) to make my hair blond? But having read about it in the Internet, I got disappointed. People say that hair turns chicken-yellow with this color. Could you please tell me how much lightener do I need for thick shoulder-long hair to avoid the yellowness? And when can I use the hair color again?
Expert's answer: There are several reasons why hair may turn yellow after the dyeing procedure.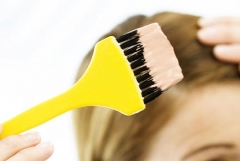 Question: When mixing the components of the hair dye (I use dark shades), the mixture heats up. Is that supposed to happen? Can I put the hot hair dye on my hair?
The Expert's answer: It's true, when mixing dye with developing creme (this only applies to dark shades – Ripe Cherry, Hot Chocolate, and Amethyst), the mixture heats up in the applicator if you don't use the prepared dye immediately like it says in the instructions. This phenomenon has no connection to the quality of the dye or any dermatological problems.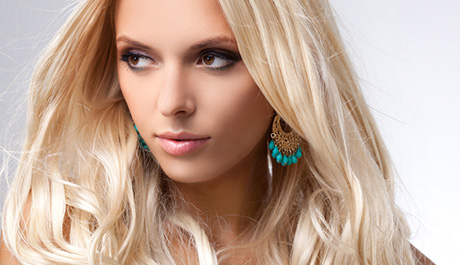 Question: I have dyed my hair black with various drugstore brands of hair dye. Can I use Faberlic's "Super Blonde" cream-dye to lighten it and get rid of the black (without damaging my hair)? If yes, how many times will I need to colour?
The Expert's answer: It is possible to lighten hair from black using Faberlic's "Super Blonde". The question is, how light do you want your hair to be?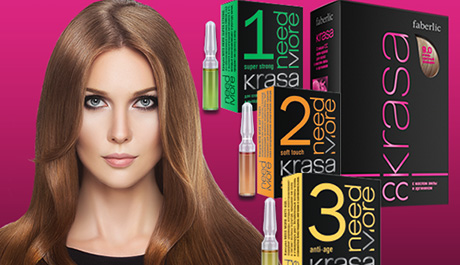 Question: Why does the packaging of the Faberlic Hair Colour products contain numbers and what do they mean?
Experts answer: These numbers are used to specify the exact shade of the hair colour product and to know the colour tones used in it. Let's look at the Amber Light Brown shade (art. 8823) with the code number 8.34. The first digit, before the dot, represents the level of lightness: the higher it is (from 1 to 10), the lighter is the shade.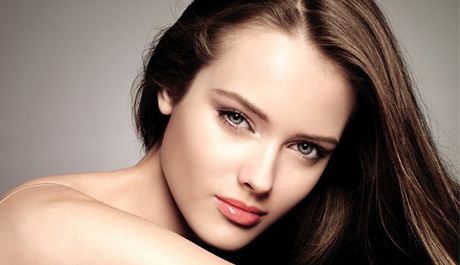 Question: Is it true that shampoo that prevents hair loss is an advertising gimmick that has nothing to do with life?
The Expert's Answer: Yes and no. On one hand, shampoo is a cleansing agent, not a medicine. And if we are talking about androgenetic alopecia, i.e. hair loss associated with your genes and with hormonal imbalance, then it's not worth it to rely on your shampoo.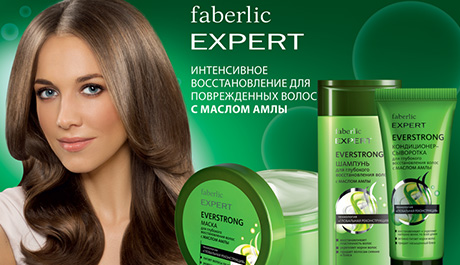 Question: What is the difference between Faberlic shampoos and cheaper analogues?
Experts answer: The formula of the cheapest shampoos contains surfactants + water + salt as viscosity builder + few drops of conditioner to avoid hair knotting after use.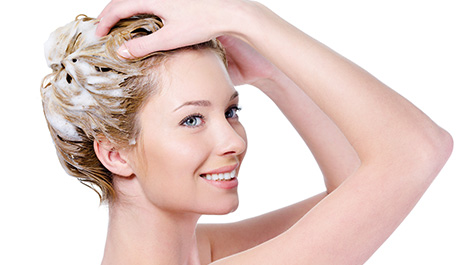 Question: How many times a week should I wash my head?
Experts answer: As many as you need. You can wash your head every day, if needed. About a half century ago cosmetologists haven't indeed recommended to do it more than 1-2 times a week. It had to do with the fact that the formula of shampoos in those days had little difference from car washing products. Since that time chemists have learned to produce such delicate detergents that the only thing that shampoos nowadays remove is dirt, not natural oil, so they don't dry your hair.