About decorative cosmetics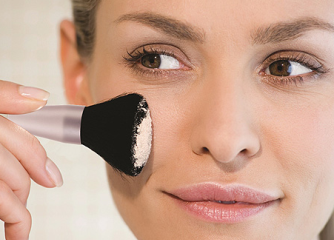 Question: Why does Faberlic powder contain talc? I heard that it is bad for skin…
Answer provided by Irina Goldysh, Director of the Faberlic Makeup Division.
Expert answer: Talc is a natural mineral, as well as iron oxide, zinc and magnesium. We use only talc of superior quality for our products.
Besides, talc is a tried and tested ingredient, so all myths about its harmful qualities are just speculations: talc doesn't clog pores.
Powder is a makeup cosmetic product that consists of extremely fine talc, kaolin, cornstarch, colorants and odorants. Talc is just component but not the only ingredient in it. Earlier powders included rice starch, rice or wheat flour, as well as lead. These ingredients had an extremely negative influence on skin – they absorbed all dirt buildup and swelled, enlarging pores.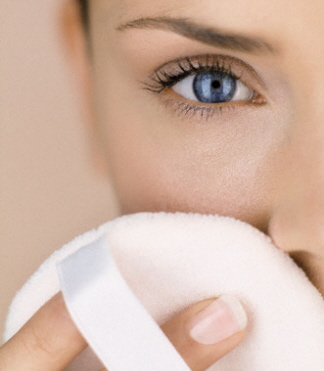 Nowadays all high-quality powders contain mineral base – talc (powders can also include plant flour, white and red clay, starch, kaolin, calcium hydroxide, floral oils and fragrant components), silk proteins and vitaminized additives. Lead is replaced with zinc oxide. Today powder for skin is like clothes for body. It protects skin from light and dust, reduced itching, can provide smooth and silky complexion (only if a woman doesn't have problems with dry skin).
The only exception is mineral powders that contain only various minerals. Still, mineral powders have their own application difficulties, while talc powders go well with any skin. Apart from talc, modern powders include moisturizing ingredients, milled minerals, light-diffusing particles for healthy glowing skin, as well as vitamins and UV-filters.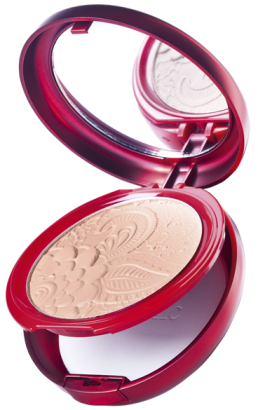 Compact powder has a range of benefits:
• removes oily sheen and sweat drops;
• creates effect of silky skin;
• creates effect of matte skin;
• visibly smoothes skin imperfections;
• creates even skin tone.
Speaking of mattifying compact powder, its main benefit is a unique formula. It includes special microelements that reduce pores, decreasing transpiration. All other ingredients fight other buildup, reducing oily shine. Main components of the matting compact powder are talc, zinc, salicylic acid, synthetic micro particles.
Most important task while using compact powder as foundation is to cleanse face and neck every evening and, of course, moisturize them. Besides, you need to use a clean sponge or brush each time you apply powder.
About decorative cosmetics