Auto-delivery creation
If a product is out of stock when you are placing an order, and also when purchasing certain categories of products (clothing, shoes, underwear), "Auto-delivery"- a function to reserve products at the warehouse and ship them later- is applied. These kinds of products are marked in your order like the top 2 items in this example (with the date of delivery to the warehouse):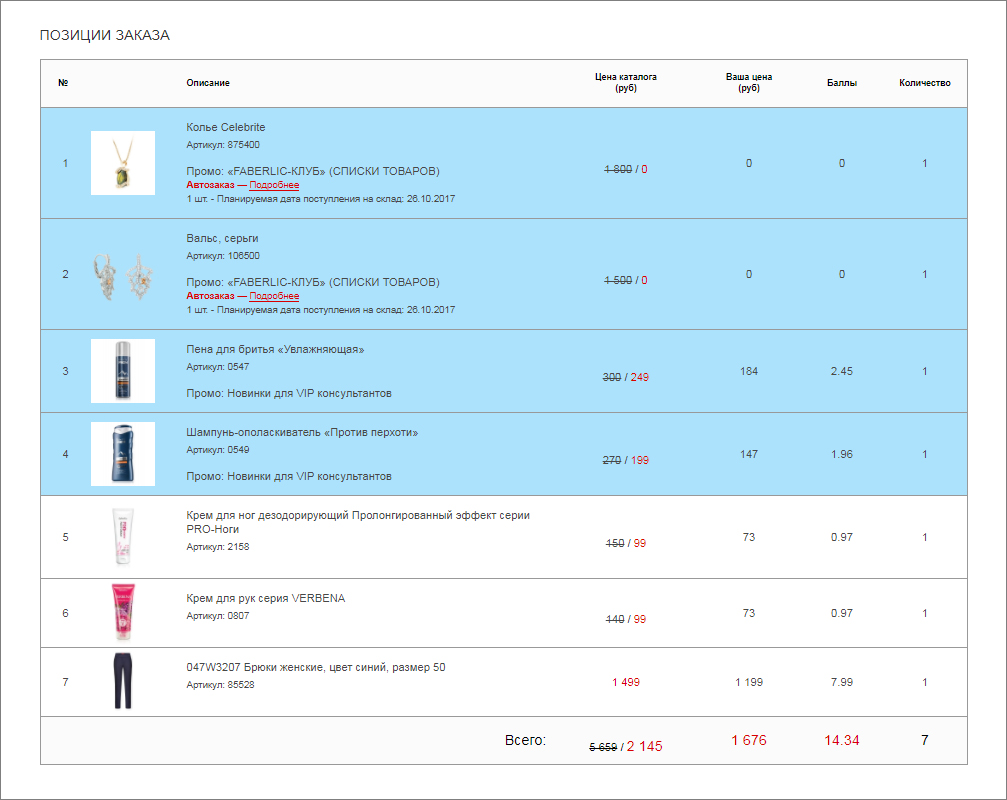 Click on the "Approve Order" button. You will receive a notification that some products have been purchased with "Auto-delivery".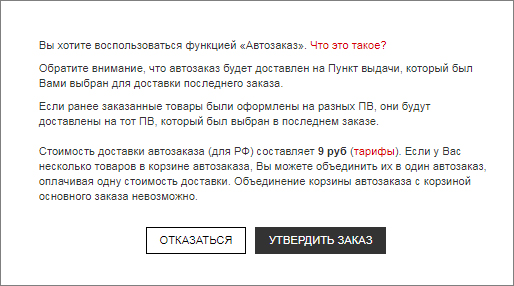 Click on the "Approve Order" button. A window will open with a list of items that were ordered with a delay: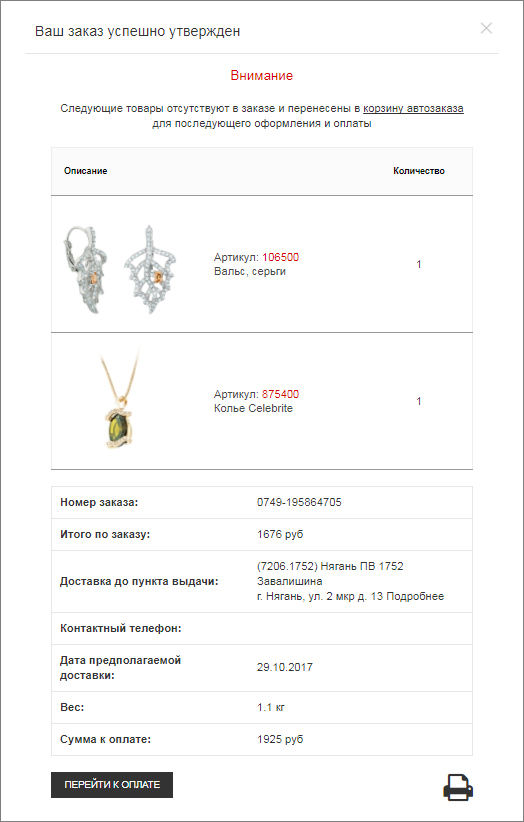 After approval, the order will be divided into 2 parts: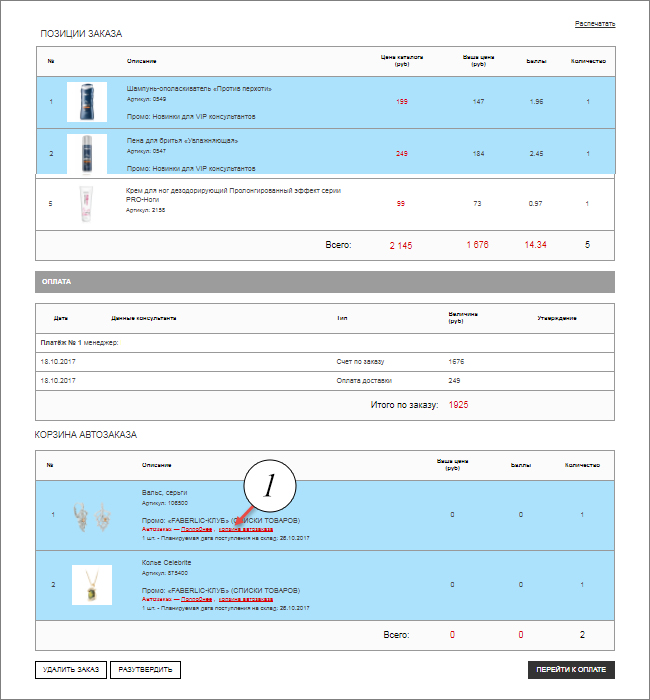 The first part will have the items with normal delivery. The second part is your "Auto-delivery cart". Auto-delivery products can be paid for seperately from the main order, when they arrive at the warehouse or earlier, if it is convenient for you.


Auto-delivery history

Your Auto-delivery cart (3) can be accessed from your order (1 in the example above) or from your personal profile: The "My Orders" tab (1 and 2 in the following example):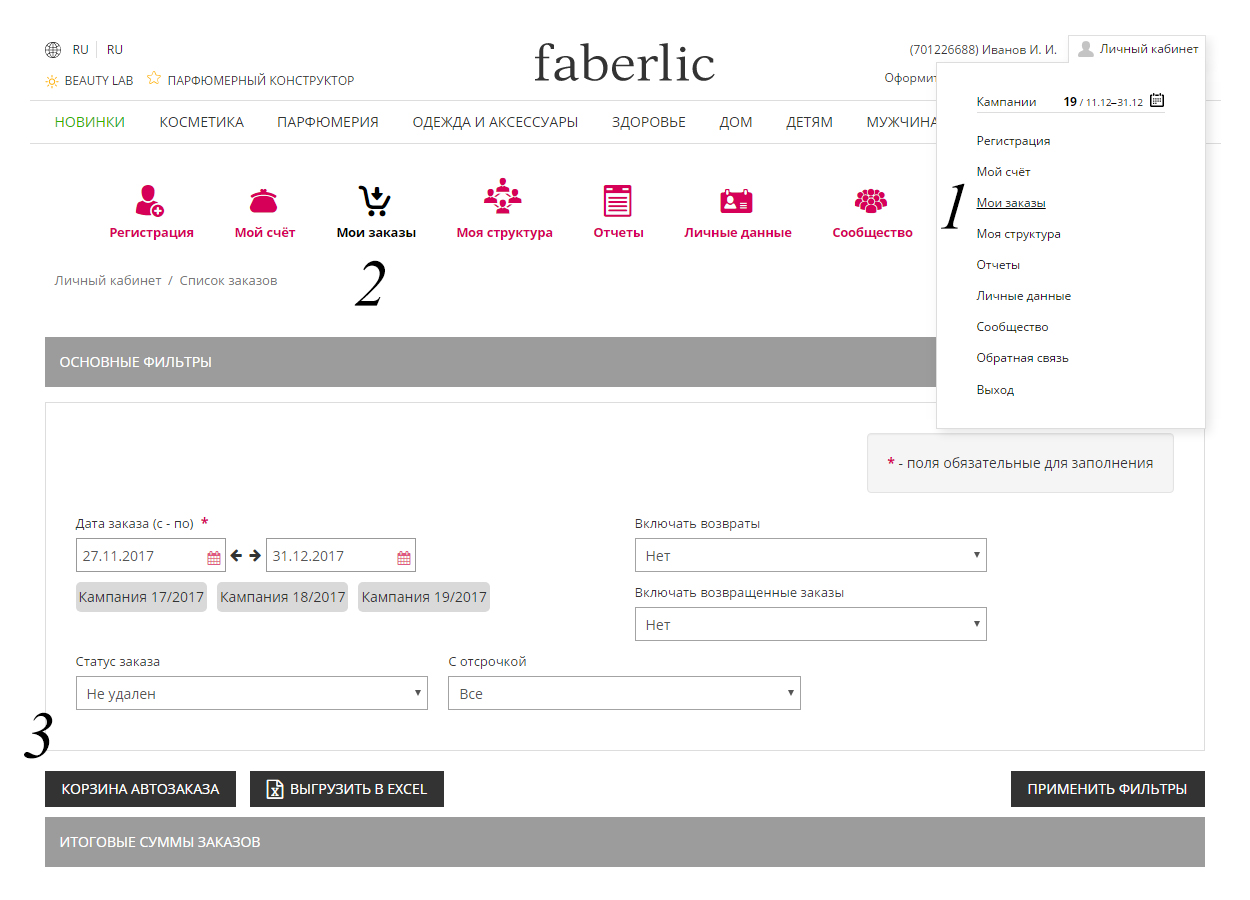 Your cart will open, with a list of items and additional features. Here you can:
add a delivery point;
combine items into one order;
make an advance payment to receive points for a product;
cancel a product.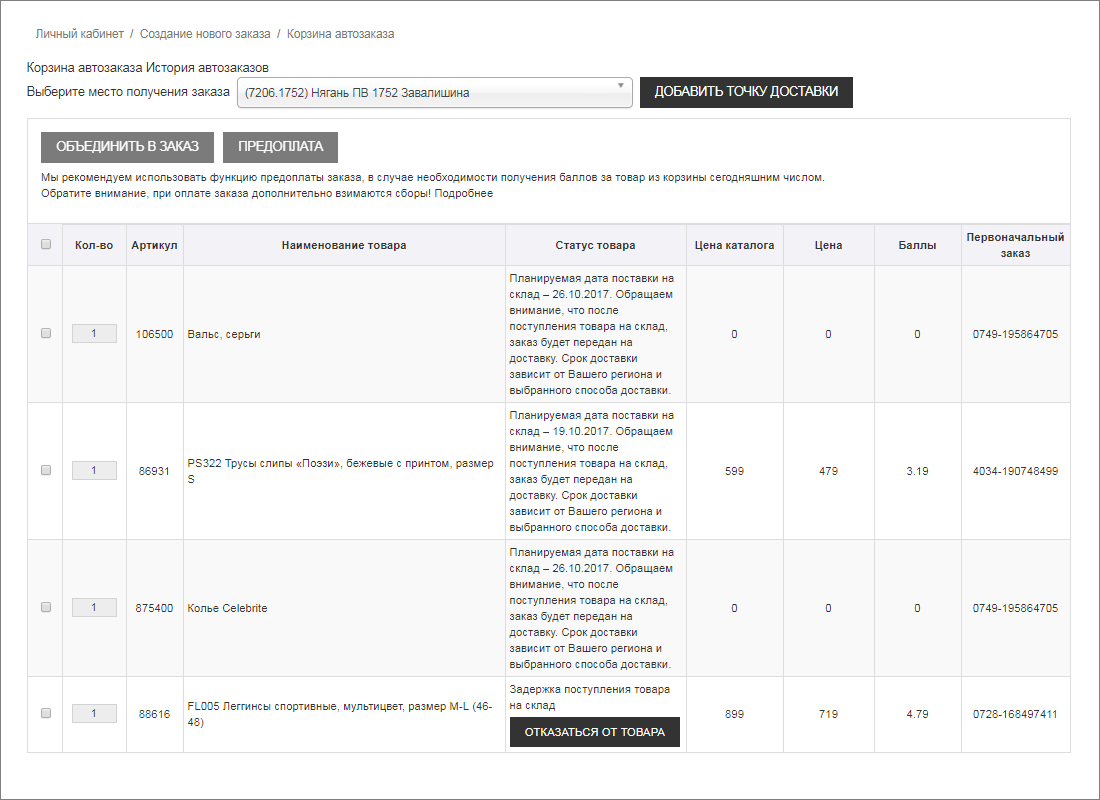 If warehouse receipt is delayed, a message will appear in the "Order status" field. The "Cancel product" button is opposite the corresponding item.