Mobile payment
To top up your Faberlic account from your mobile phone, go from the "Top Up" (Пополнение счета) section to the "Mobile Payments" (Мобильный платеж) section in your personal account. Please note that this Faberlic top-up method is not available for corporate mobile plan holders.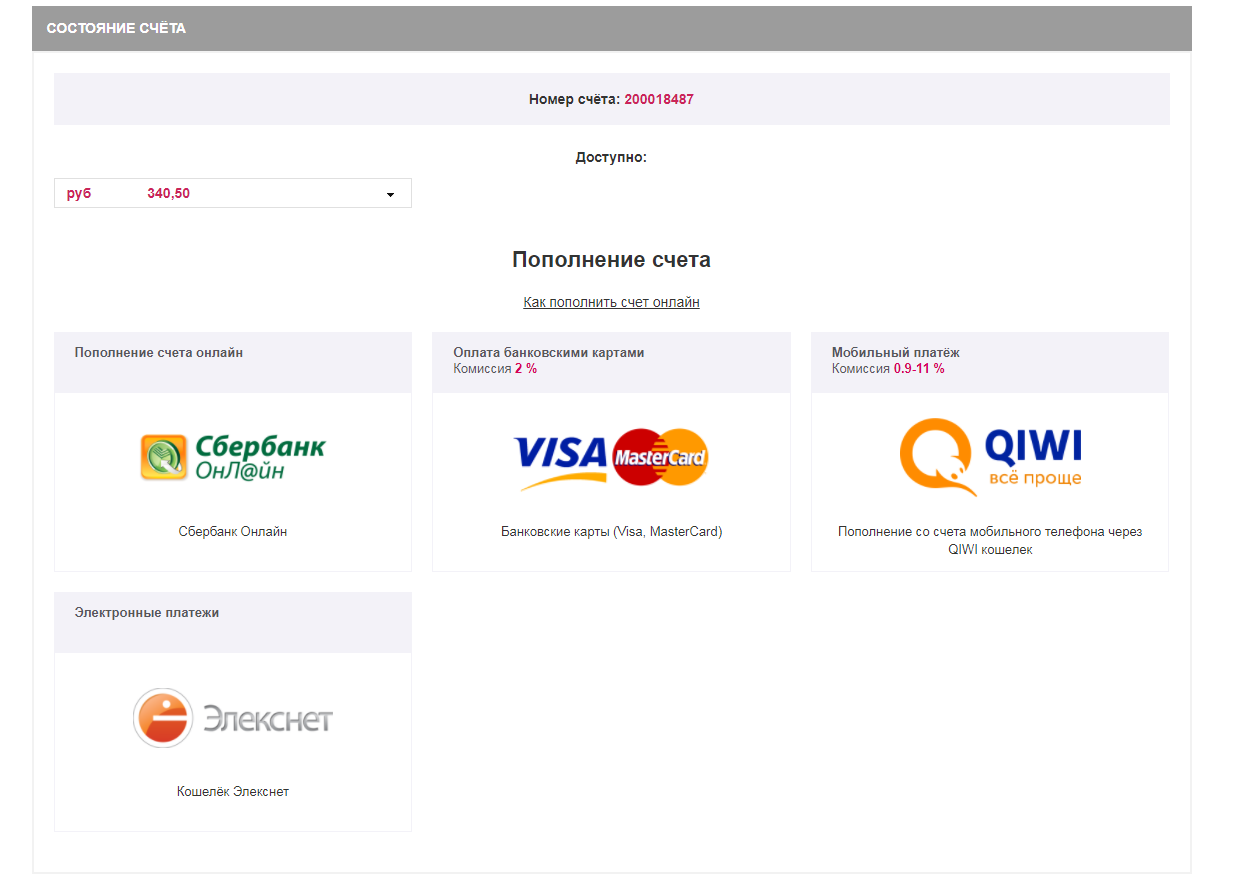 A "Top Up Personal Account – QIWI Wallet" (Пополнение личного счета – QIWI кошелек) window will open. Enter your Faberlic personal account number. Click "Next" (Далее).

Enter the mobile phone number that the funds should be debited from. Click "Next" (Далее).

Enter the amount you want to deposit. At the bottom, you will see the total payment amount (including fee). Click "Next" (Далее).

Click "Send" (Отправить) in the payment confirmation window.

An SMS with a request to confirm the transaction will be sent to the phone from which the payment is being made. After you confirm the payment, the money will be credited to your Faberlic account. You can check your account status in the "My Account" section of your personal account.