Payment terminals
Payment terminals (QIWI, Rapida, Kiberplat, KreditPilot, etc.) can be found in many shopping centres, shops, and cinemas. You can top up your account for a fee. Fee amount will be indicated on the screen after the deposit amount is entered.
QIWI terminal addresses
"Rapida" terminal addresses
"Kiberplat" terminal addresses
Here is an example of how to top up your Faberlic account via QIWI terminal. Go to the "Payment for Services" (Оплата услуг) menu.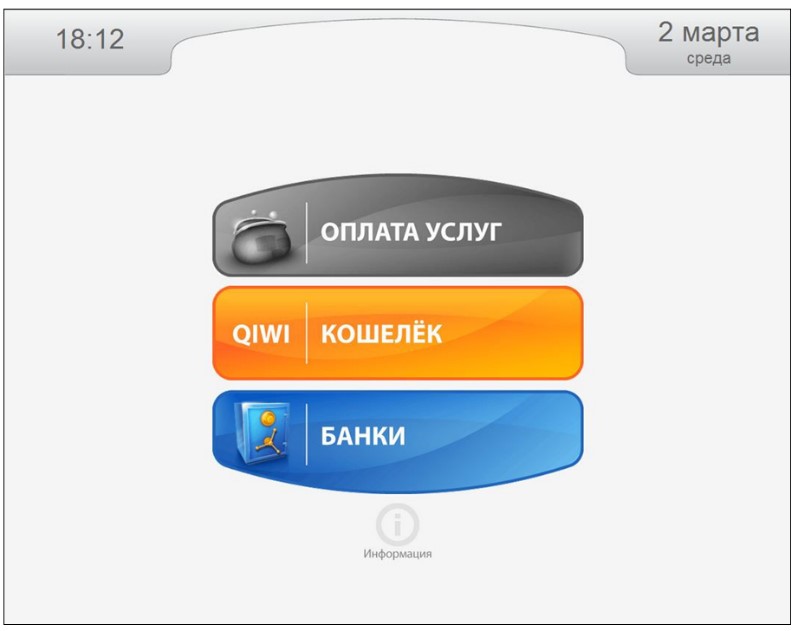 Then click "Other Services" (Другие услуги):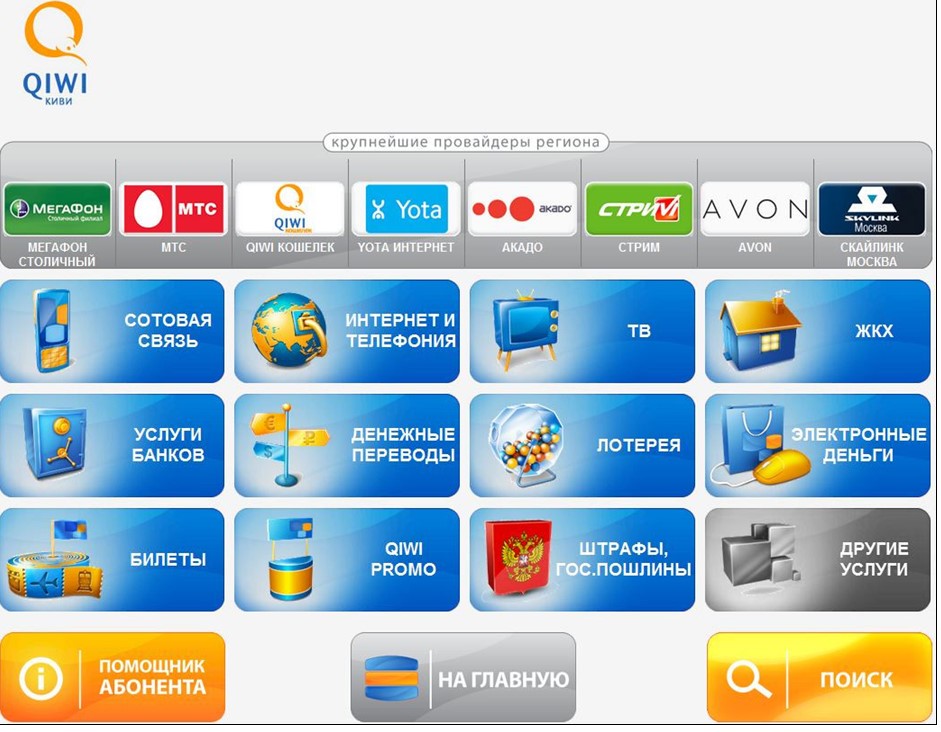 Next – "Catalogue Items" (Товары по каталогам), where you will find the Faberlic button.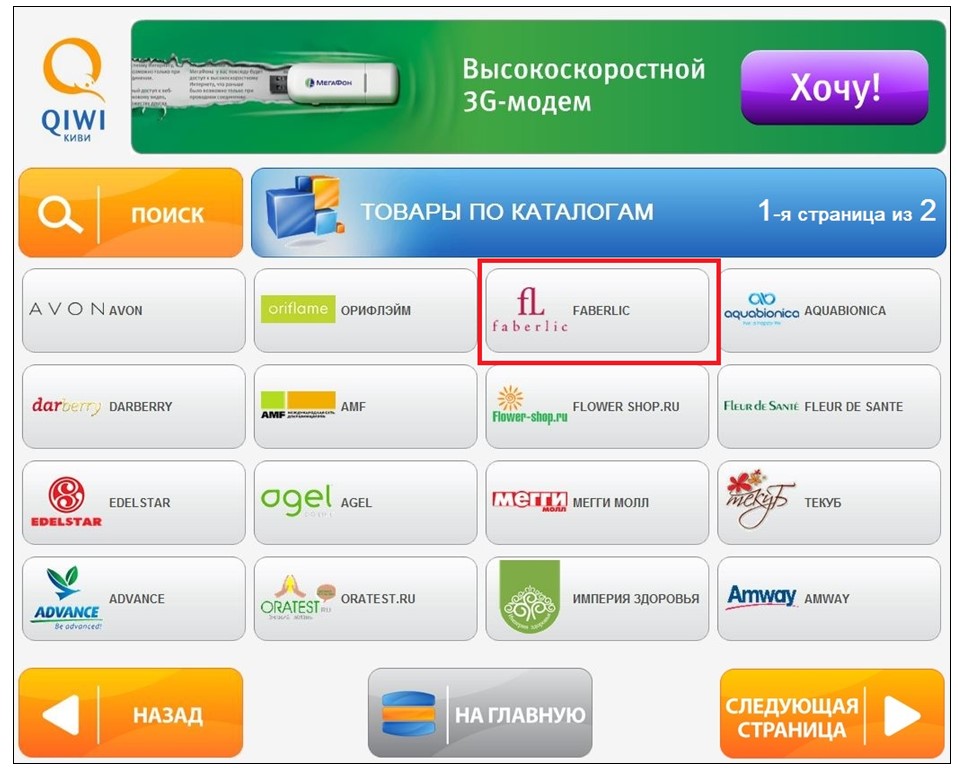 In the window that opens, enter your Faberlic personal account number (ID number) and click "Next" (Вперед).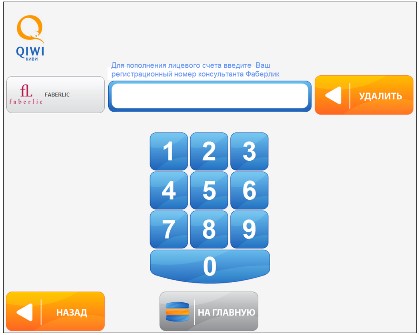 The terminal will then check that the information entered is correct. Insert money through the bill acceptor and click "Pay" (Оплатить).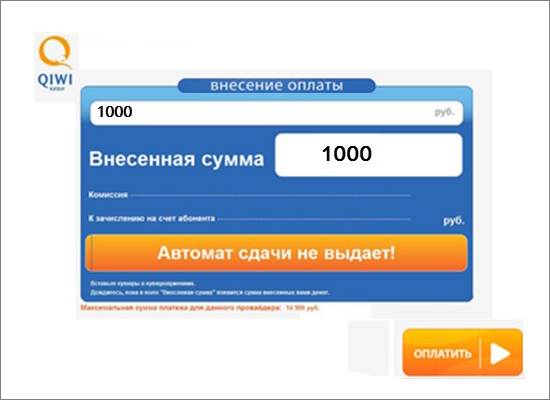 The terminal will print a payment receipt, which will list:
the payer's account number,
the payment amount,
the transaction number.
Keep your payment receipt. If the money does not show up in your account, you can always call the operator at the phone number on the check and use the transaction information to solve the problem.