News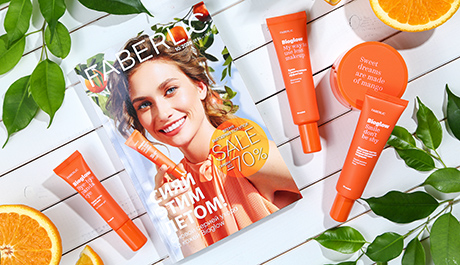 Summer glows in sunny colours and treats you to luxurious discounts! Say hello to new products and money-saving offers from Faberlic. Browse the catalogue filled with rays of sunlight and fruity scents.
Freshness, nourishment, and a luxuriant skin tone - that's Bioglow, a beauty series packed with vitamin C. Energy and radiance the whole day long, the bright scent of Sicilian oranges, and targeted action guaranteed!
The series includes a face cream with pearlescent effect, an eye gel, and liquid patches for correcting smile lines - everything your skin needs for natural youth.
Thursday, 25 June 2020 15:00 /
Новости каталога