News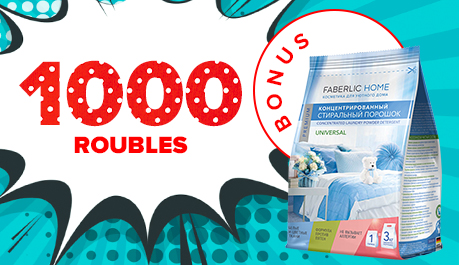 We are giving 1000 roubles for order payment to all Newcomers!
How to get 1000 roubles for order payment?
1. Register on faberlic.com from 21 September until 4 October and receive a 20% discount, and the 1000 roubles for order payment will be immediately credited to a special account in your Personal Profile!
2. Place an order of 2000 roubles or more before 4 October (after 20% discount is applied, at Representative prices). 1000 roubles will be automatically paid for as a gift.
Tuesday, 15 September 2020 10:00 /
Новости каталога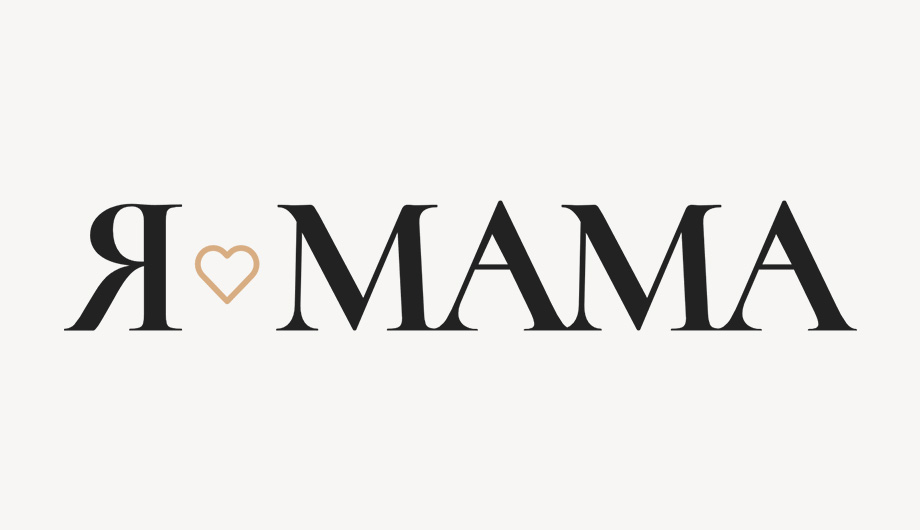 Hooray! After two months of training and interaction with the participants, we have the results of the I'M A MUM project drawing.
On 8 August, the first wave of the course ended, and valuable prizes were awarded:
8 powerful vacuum cleaners to help you clean quickly and easily
8 sets of a year's supply of Faberlic cosmetics
100 sets of skin care cosmetics
Monday, 07 September 2020 15:00 /
Новости Faberlic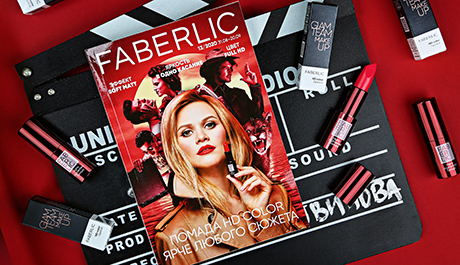 Brighter lips, a brighter catalogue! Incredible shades of the new HD Color lipstick are the key to a Hollywood-worthy makeover.
Experience color in high definition: ultra-sharp pigments keep colour and contour crisp throughout the day, while the soft matte effect is suitable for both business and evening looks. Featuring an exclusive palette from creative director Andrea Pesce.
We're writing a flawless script with only the best ideas from professionals around the world!
Thursday, 27 August 2020 15:00 /
Новости каталога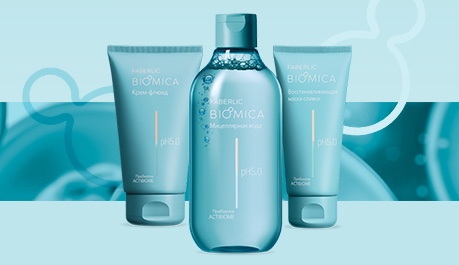 Biomica is the new word in skin cleansing! Cleansing products from this series contain ACTIBIOME prebiotic, which is rich in amino acids and microelements.
Products from Biomica series are suitable for any skin type, including sensitive, and maintain a pH of 5.0, which is optimal for the growth of healthy bacteria! Free of parabens, ethanol, SPS, soaps, and dyes.
We are giving a Biomica skin care product set to everyone who registers with Faberlic from 31 August to 20 September and makes a purchase in period №13/2020!
Wednesday, 26 August 2020 15:00 /
Новости каталога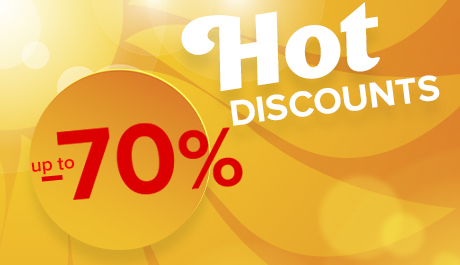 Make this a summer of savings – 4 whole days of online sales!
From 20 to 23 August we're announcing "Hot discounts up to -70%!" Decorative cosmetics, perfumery, skin&hair care products, household goods, and Faberlic Home series products are waiting for you at the best prices.
Delight yourself and your loved ones!
Thursday, 20 August 2020 00:00 /
Новости каталога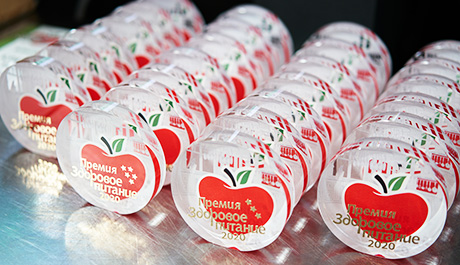 On August 8, winners of the annual Healthy Eating award, held as part of the Food Festival at the DEPO FoodMall, were awarded in a ceremony.
Our company has once again proven the high quality of its products, winning Best Trademark in the Protein Bars category for our Protein Premium Bar line.
An expert jury evaluated the ingredients in the nominees' products, the quality of the packaging, and the innovativeness of the products. 30 companies were represented, and the best were chosen as winners.
Wednesday, 12 August 2020 14:05 /
Новости Faberlic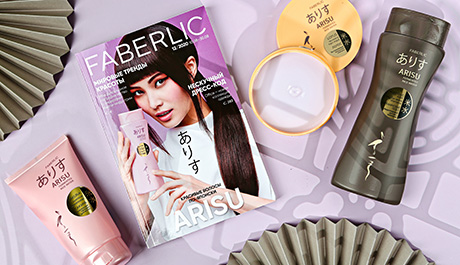 The new Faberlic catalogue is beauty trends in action. We're introduce bold ideas, using unique ingredients, and getting impressive results. Try some trendy solutions, choose intense care!
Arisu is a line for beautiful hair the Japanese way. Fermented rice water, inositol from rice bran, sakura extract, volcanic ash, and lotus flower extract transform hair along its entire length, restoring and strengthening it.
Authentic Japanese hair care will make your hair look like silk! Check out the recovery co-washing for shampoo-free cleansing (7723).
Thursday, 06 August 2020 15:00 /
Новости каталога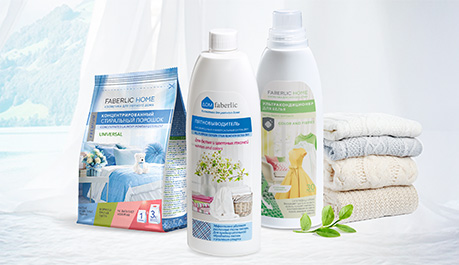 Give your clothes delicate care, freshness and cleanliness!
We are giving a household cosmetics set to everyone who registers with Faberlic from 10 to 30 August and makes a purchase in period №12/2020!
Universal Concentrated Laundry Detergent (30020) has been developed in association with the German company Rohm & Werner. It removes toughest stains even at the low temperature, protects colors and keeps the shape of your garments.
Wednesday, 05 August 2020 15:00 /
Новости каталога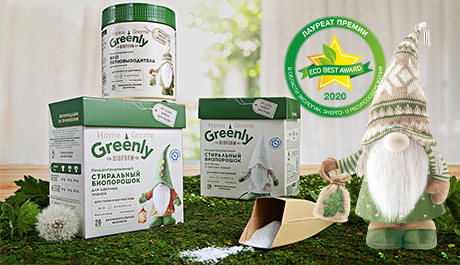 On July 17, the official results of the IV ECO BEST AWARD, an independent public award given to Russian and international companies for the best products and practices in the field of ecology, energy and resource saving, were announced.
Our company won in the nomination Best Environmentally Friendly Product award for the HOME GNOME GREENLY product line.
"We would like to thank the ECO BEST jury for rating the Home Gnome Greenly line highly. They are not only effective, but also environmentally friendly products. In this series we use recyclable packaging, which partially consists of recycled materials. We are delighted that our clients support Faberlic in our common cause - caring for the environment!" - Ekaterina Lobasova, Household Chemistry Brand Director.
Wednesday, 05 August 2020 12:00 /
Новости Faberlic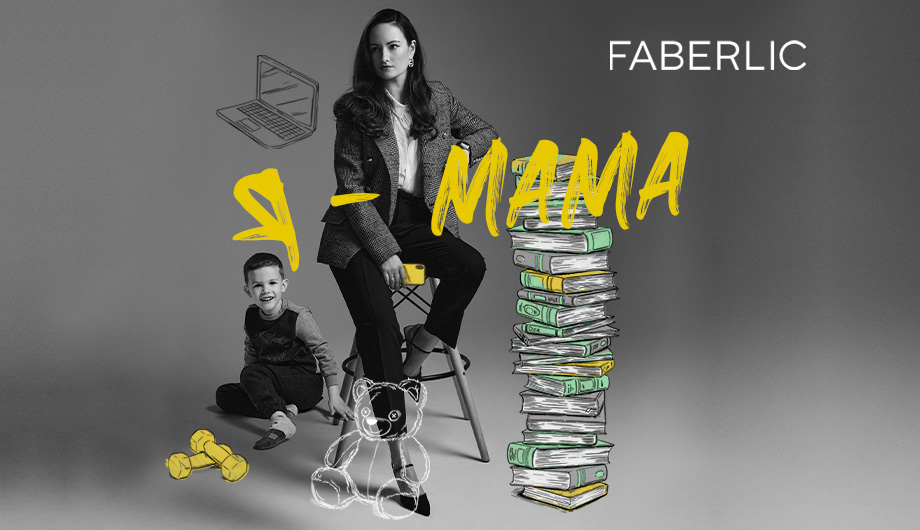 At the beginning of June 2020, Faberlic launched I'M A MUM, a new social project.
The project's main goals are attaining harmony, self-development, and success for each participant in the project.
The free online trainings are dedicated to 8 areas of a woman's life: beauty, relationships, bringing up children, self-development, health, finances, career, and friends.
At the end of June, Faberlic held a meeting with representatives of charity funds and organisations that support mothers of multiple children in our country.
Monday, 20 July 2020 16:12 /
Новости Faberlic