News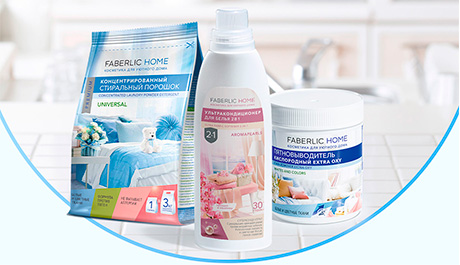 Trust the care of your clothes to the best!
We are giving a Faberlic Home innovative laundry products set to everyone who registers with Faberlic and makes a purchase in period №7/2020!
Universal Concentrated Laundry Detergent (30020) has been developed in association with the German company Rohm & Werner, with regard to innovative technologies in professional laundry products. This new laundry detergent handles dirty stains with professional efficiency and restores original purity of light-colored fabrics.
Wednesday, 22 April 2020 15:00 /
Новости каталога