News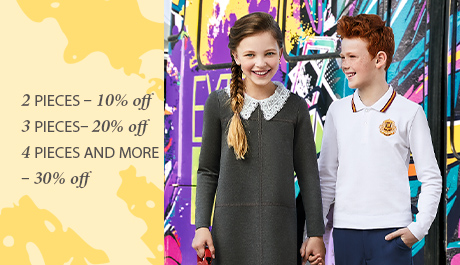 A sale on our school clothes collection and Basic collection continues! From 14 August to 1 September order two pieces at 10% off, three at 20% off, and four or more at 30% off.
Our prices on bomber jackets are absolutely shocking: starting at 699 roubles! This price doesn't change based on the number of pieces in your order, but bomber jackets do count as pieces towards the discount.
All products from pages 268-307 of catalogue 12 are part of the promotion. See all products that are part of the promotion here >>
Happy shopping!
Wednesday, 14 August 2019 00:00 /
Новости каталога