CRUISER SAFARI: NEW MEN'S FRAGRANCE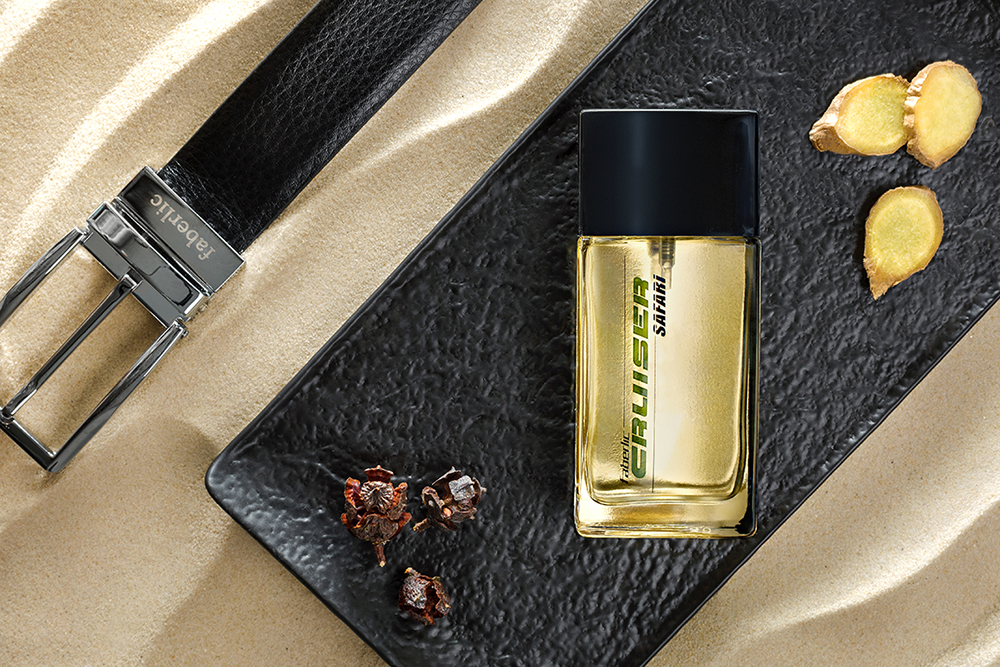 In the face of challenge a man shows his best qualities. He prepares to fight and win. The right perfume awakens the strength for decisive battle in him and inspires him to an unforgettable adventure. Meet the new version of the dynamic Cruiser fragrance for daring hunters.
Fougere, fruity-amber fragrance Cruiser Safari (3235) turns heads with a fresh accord of mandarin and ginger, seduces with the light scent of orange blossom and lavender, and inspires confidence with a cedar and leather trail. A skilled hunter keeps calm in any situation– his steady pulse and calm breathing bring him luck. Try this fragrance designed for the most dangerous adventures, and get ready for new victories!