Quantity/Volume:
500 mL
Clean dishes and gentle hand care!
Faberlic Home Concentrated Dishwashing Conditioner with D-Panthenol has a special delicate formula with gentle natural oil-based surfactants.
Contains D-Panthenol (provitamin B5) that helps efficiently moisturize, restore, and protect sensitive skin from dryness and negative impact of water.
Quickly and efficiently removes grease and other hard stains, rinses off completely.
Dermatologically tested.
Approved for irritated and atopic skin.*
No hand dryness.
Quickly removes grease.
Rinses off completely.
Recommended for baby dishes, bottles, nipples, toys (0+). Suitable for pet dishes.
Hypoallergenic strawberry & cream scent.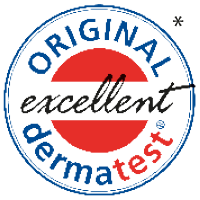 *Dermatologically tested, as certified by the Research Institute for Reliable Results of Germany-based Dermatest GmbH.
Shelf life: 24 months from the manufacture date (see the packaging).
Made for JSC Faberlic, located at 4, Nikolopolskaya str., Moscow, Russia.
Made in:: Russia
Water (Aqua) (>30%), Coconut Oil Fatty Alcohol Alkyl Ethoxysulfate Sodium Salt (5%–15%), Coconut Oil Complex Nonionic Surfactants (<5%), Coconut Oil Betaine Amidopropil, Starch and Coconut Oil Coco-Glucoside, Copolymer, Sodium Chloride, Provitamin B5, Hypoallergenic Fragrance (Parfum), Preservative, Citric Acid, Food Colorant.
Environmentally friendly ingredients:
Complex of biodegradable plant-derived cationic surfactants effectively moistens dirty surfaces, easily removes grease and other dirt, and completely rinses off the dishes.
D-panthenol (Provitamin B5) protects and effectively moisturizes the skin, helping to restore and soften it.
Organic copolymer and table salt ensure the substance's comfortable viscosity and creamy texture.
Lemon acid (organic acid) maintains a skin-friendly pH of the product.
Hypoallergenic fragrance (parfum) gives a delicate, creamy strawberry aroma, without containing any allergens.
The biodegradable preservative prevents the development of any harmful microorganisms in the product during its shelf life.
Apply as concentrate: Apply a small amount of the product onto a sponge, wash the dishes, and rinse off thoroughly.
Apply as presoak: Dissolve 2 mL (about 1/2 tsp.) in 5 L (1.3 gal.) of water and leave the dishes soak in the solution. Then wash them with a sponge and rinse.
Apply as solution: Dilute with hot water in a ratio from 1:1 to 1:3.
Attention! Not for use in dishwashers.
Warnings:
Important: Keep away from children and pets. Use only as directed. Avoid contact with the eyes. If in eyes, rinse immediately with water.
Storage:
Storage: Keep in a dry place at temperatures from 5 °C to 25 °C (40 °F to 75 °F).
User
Recommended

(737123491)


Elena P.

Москва

01.09.2023


Вот не гель для посуды, а ням ням, так прям и хочется нюхать и нюхать!!!! Очень приятный запах, густой! Перешла на эти гели, и даже не хочу других !!!! Спасибо вам огромное за такую возможность наслаждаться.

(720806516)


Evgeniya P.

Канютино

20.08.2023


Несколько лет пользуюсь средствами для мытья посуды от Фаберлик - это самое любимое! Заметила, что чаще всего беру его и яблоко - нравится аромат, качество отмывания даже очень жирной посуды. Хватает надолго. При мытьё банок для консервирования они хорошо отмываются. Щадящее относится к коже рук - она не шелушится, не раздражается и приятно пахнет! Недавно решила попробовать что-то новое, сэкономить и купила на Озоне 5 л ёмкость средства для мытья посуды другой марки, теперь жду не дождусь когда оно закончится - привыкнув к качеству Фаберлик оказалась не готова к другим торговым маркам и их товарам другого качества!

(703817477)


Elena S.

Москва

28.07.2023


Пользуюсь только бальзамом,т.к. кожа рук сухая. Так вот именно бальзам "Д-пантенол" эффективно защищает мою кожу от сухости.И ещё -он прекрасно справляется с жиром.Просто нужно разводить его в правильной пропорции с водой или не разводить вовсе.Сравнила с магазинным.Наш перевесил.Беру его на постоянной основе,хватает надолго.

(721868920)


Liana H.

Агрыз

16.06.2023


У меня аллергия на все средства для мытья посуды, руки начинают чесаться и сохнут. Это средство очень нравится у Фаберлик, в особенности бальзамы, с ними могу мыть посуду и без перчаток. Часто заказываю себе, магазинные уже не беру давно.

(704062173)


Yuliya S.

Комсомольск-на-Амуре

11.05.2023


хорошее средство, перепробовал почти все. всегда разбавляю 1:3. мою даже фрукты 👍

(734542332)


Nadezhda Z.

Астана

23.03.2023


Резкий запах, остается на посуде. Особенно тяжело смыть запах со сковородок и кастрюль. А в остальном отличное средство. Буду брать нейтральный, без запаха.

(713457963)


Svetlana S.

Озеры

21.03.2023


Много лет мою посуду средствами Фаберлик. Берегу руки. От того, что стоит в магазинах, руки в язвах. Проверяла.

(734172591)


Hermine A.

Egmiatzin

29.01.2023


Սուպեռռռռռռ

(733996584)


Sergei L.

Юрга

30.11.2022


классное средство беру всегда

(723886500)


Viktoriya P.

Дровяная

15.07.2022


С лета перешла на эти средства, хватает на долго.Моет хорошо. Кожа рук и правда не страдает.

(706804169)


Viktoriya K.

Лида г.

15.07.2022


Очень довольна этим средством для мытья посуды.У меня сухая кожа рук,и поэтому этот продукт мое спасение.Большое спасибо Фаберлик!!!

(700795820)


Tahmina N.

Шымкент

15.07.2022


Это средство -спасение тем,у кого кожа рук быстро раздражается от внешних воздействий, особенно,если вы страдаете аллергией на моющие средства!Чистит,моет,прекрасно справляется с задачей,и такой вкусный запах клубники,что после применения хочется только поблагодарить Фаберлик! Ь

(709095690)


Marina F.

Новороссийск

15.07.2022


Очень хорошее средство, и рукам польза и хватает надолго. Попробую малину и сравню.

(720230867)


Irina S.

Новокузнецк

15.07.2022


Отличное средство ! Аромат просто супер ! Никогда не променяю на магазинное, каким бы оно там сильным не было. Спасибо компании ФАБЕРЛИК за заботу о нашем здоровье и комфорте!

(713060916)


Ol'Ga U.

Осиповичи г.

15.07.2022


Мне очень понравилось, даже немного разбавляю, очень густое, хорошо моет и пахнет хватает надолго
Results 1: 15 of 31