Сбербанк онлайн
You can top up your Faberlic account with no commission from your Sberbank card account by sending an SMS to the number 900 or via Sberbank Online.
Top up with an SMS to 900
Send an SMS to the number 900 with the text: "Фаб your Faberlic ID number amount to top up" (separated by spaces). You will receive an SMS with a confirmation code. Reply with this same code. You will then receive a message confirming payment, and the money will be available in your Faberlic account.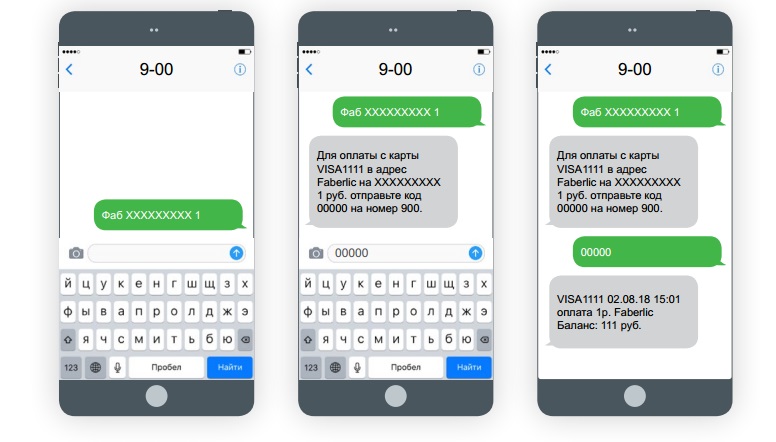 Topping up via Sberbank Online
Navigate to the bank's website from your Faberlic personal account (the "My Account" (Мой счет) tab or the "Top Up" (Пополнить) button).




If you are a Sberbank client, log in to your personal account in the system by clicking the button on the left. The login window will open: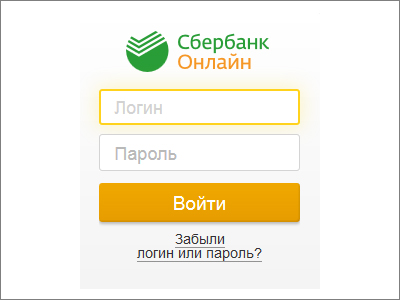 Enter your username and password, then follow all the steps to log in. In the menu of your personal Sberbank account, select "Transfers and Payments" (Переводы и платежи), then go to "Payments for Purchases and Services" (Оплата покупок и услуг) – "Goods and Services" (Товары и услуги) – "Network Marketing" (Сетевой маркетинг). A window will open: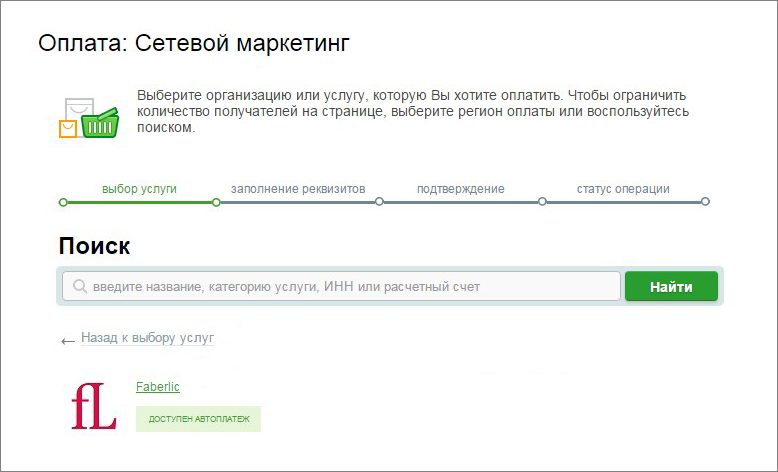 Click the Faberlic button and follow the steps to transfer money. After confirmation, an 'operation successful' mark will appear on the screen. Your Faberlic personal account will be topped up without a fee.
You can also top up your personal account at Sberbank payment terminals, at bank branches, and at ATMs with a Sberbank card.