Bank cards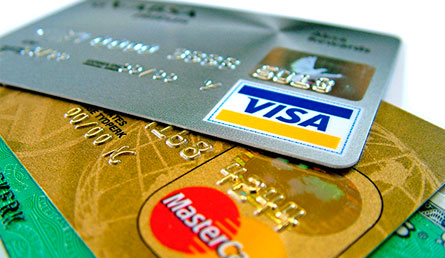 If you have a bank card, you can use it to replenish your Online Account. This transaction is subject to a commission fee (the size thereof depends on the type of your card).
In case the commission fee is fixed by the contract between the provider and the company, it will be available on the website in the bottom right corner of the card with the bank's logo.
Please note that the list of bank cards that may be used to pay for your order and the size of the commission fee may change from time to time.
VISA and MASTERCARD
Let's see how your Online Account may be replenished with VISA or MASTERCARD. In order to do that, choose the required payment method (2):


You'll see the new window: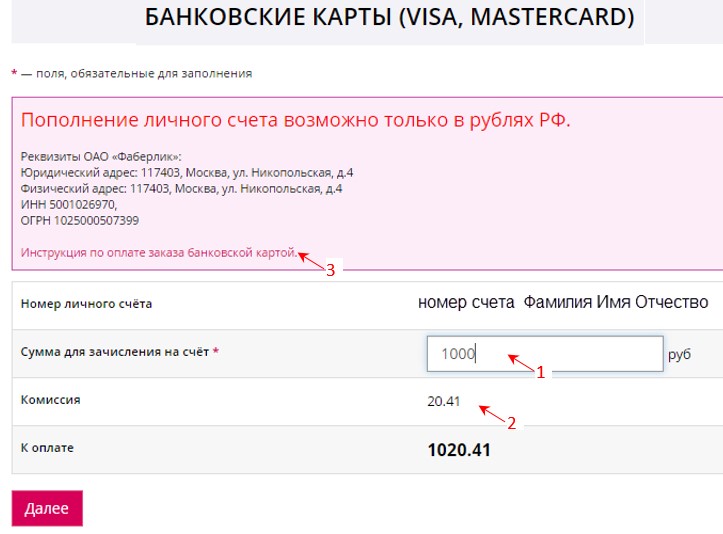 Enter the required amount in the relevant field (1). The commission fee (2) and the total sum to be debited will be calculated automatically (2). Press the "Next" button.
You'll be redirected to the bank's payment gateway. Make sure you have your bank card ready and enter the card details as follows:
• credit card number;
• credit card expiry date, month/year;
• CVC2 or CVV2 (the last three digits on the back side of the card).
In case the bank supports the technology for safe Internet payments, you may be asked to enter the special password (as a rule, it is sent to you by the bank in a text message).
Payments via the bank cards are effected in strict compliance with current requirements of payment systems.
Please note that payment for orders, even with the sufficient amount of funds on your Online Account, is not effected automatically. After your account is replenished, please go to "My Account", choose the order and do the following:
• Press "Pay";
• Confirm the payment;
• Press "Approve All";
• Confirm your action.
The system will tell you that the transactions has been effected successfully.
After that you may get your order.