Electronic payments
If you have a personal account in a payment system ("Korona", "Gorod", "Rapida", Qiwi, Kari, "KreditPilot", "KiberPlat", etc.), or you are registered for an Internet Banking service (for example, "Tinkoff Bank", "Alfa Bank", "BIN Bank", etc.), you can top up your Faberlic account through the interface of your payment operator. All you need is your ID number.
Depending on the chosen payment operator, different methods of debiting may be available:
from your mobile phone balance,
from your bank card balance,
from an e-wallet balance,
from a payment operator bonus account, etc.
Here is an example of how to top up your account through a payment system, using the "Gorod" system (the fee is not more than 2%).
On pay.kvartplata.ru, click on the "Register" (Регистрация) link.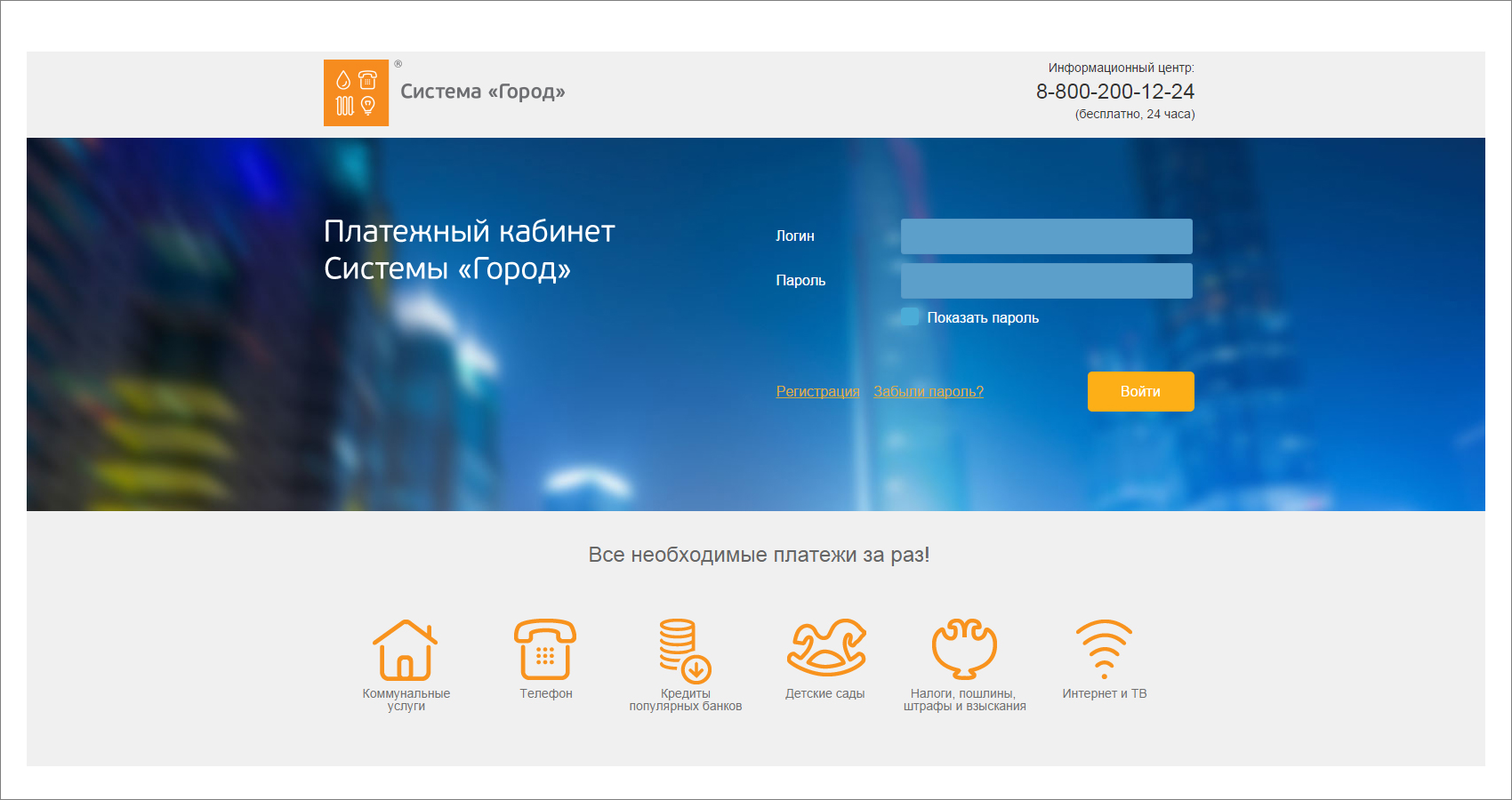 Enter your mobile phone number and verification code. Check that you agree to the terms of service and click "Register" (Зарегистрироваться). Within a few minutes, you will receive a password to log in to the payment system on your phone.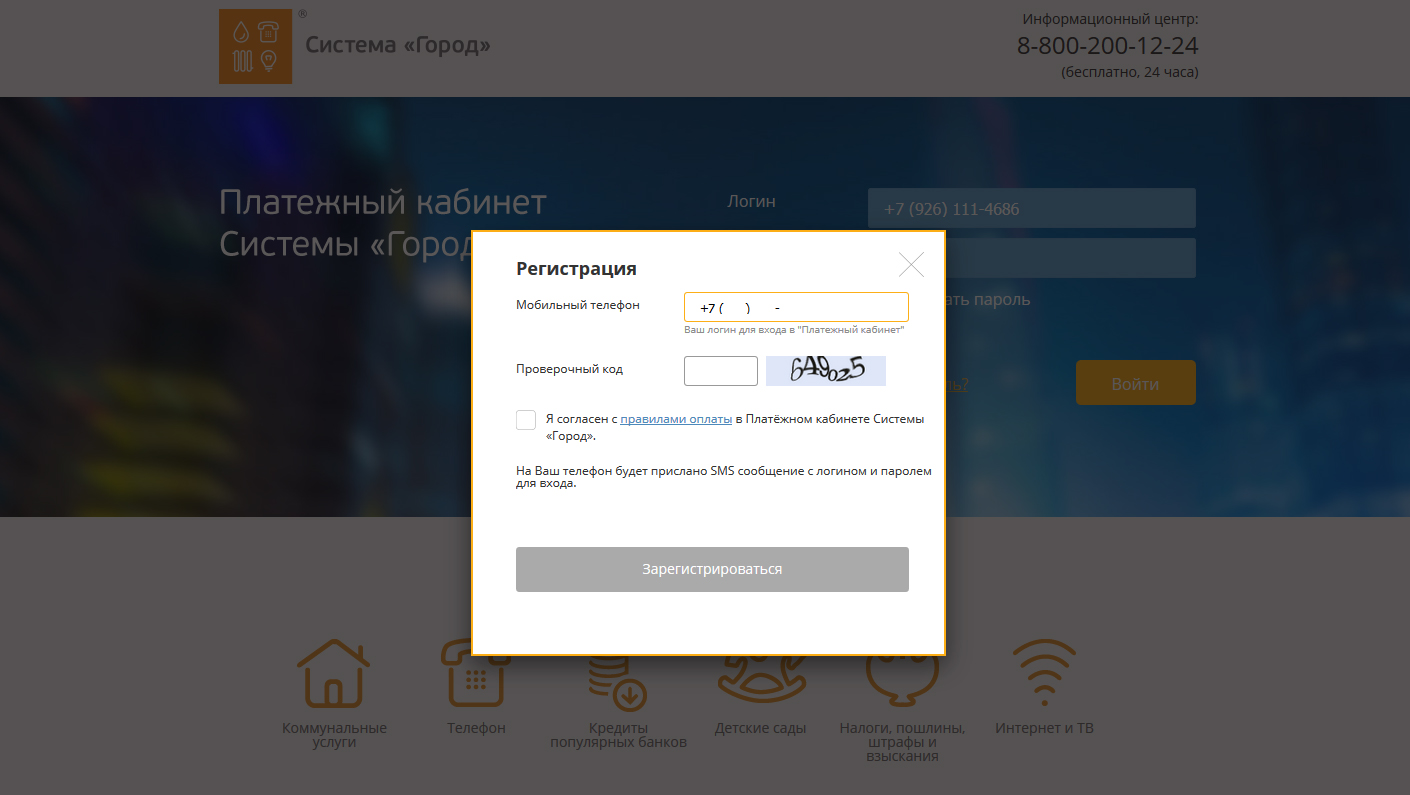 After receiving the password by SMS, you can log in.
Your usePrname is your mobile number, and your password is the numeric code you received in an SMS.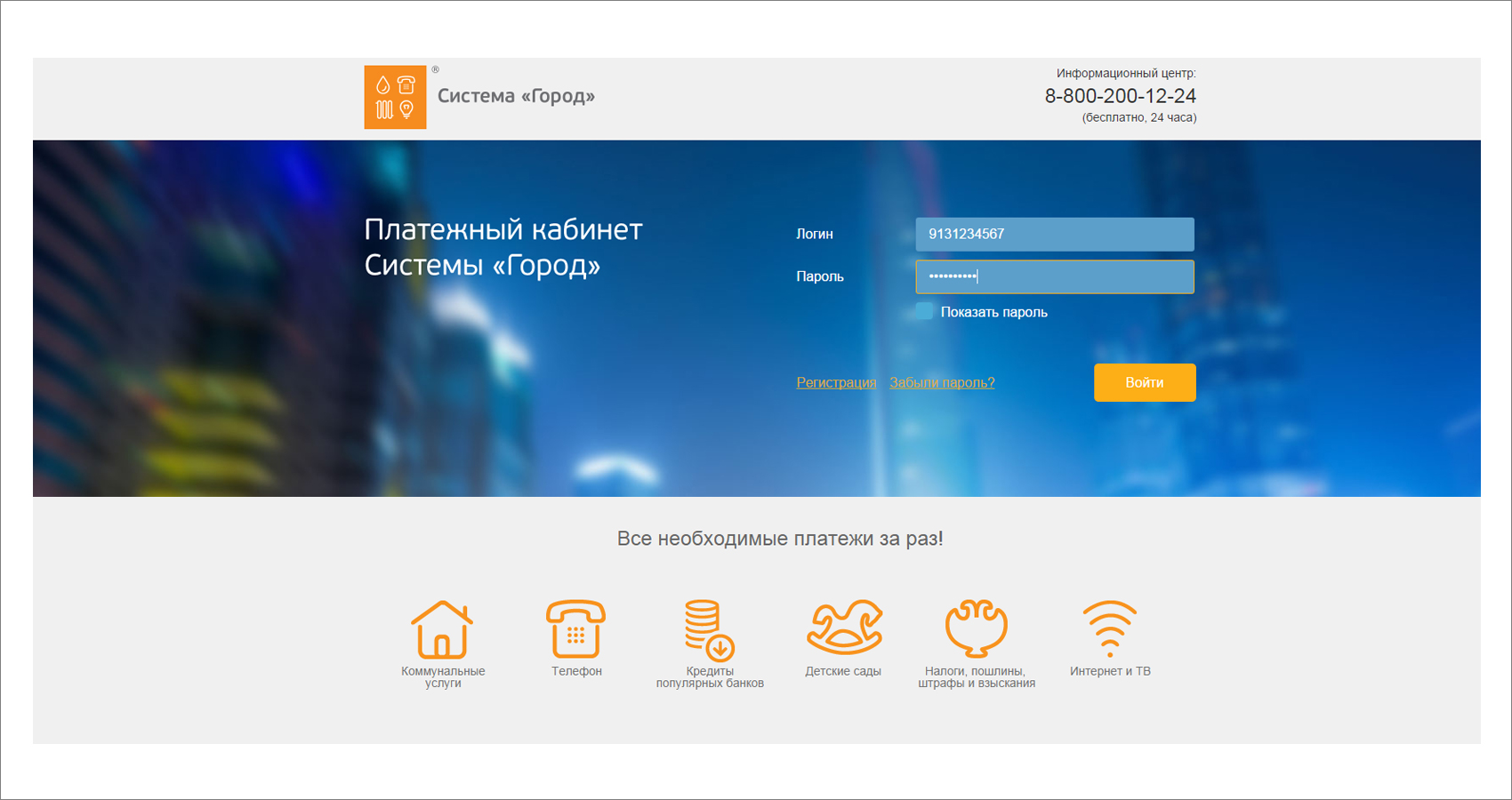 In the "Search for Services" / "Search for Services by Name" (Поиск услуг / Поиск услуг по названию) tab, enter "Faberlic" (Фаберлик) in the search field. Click "Search" (Искать).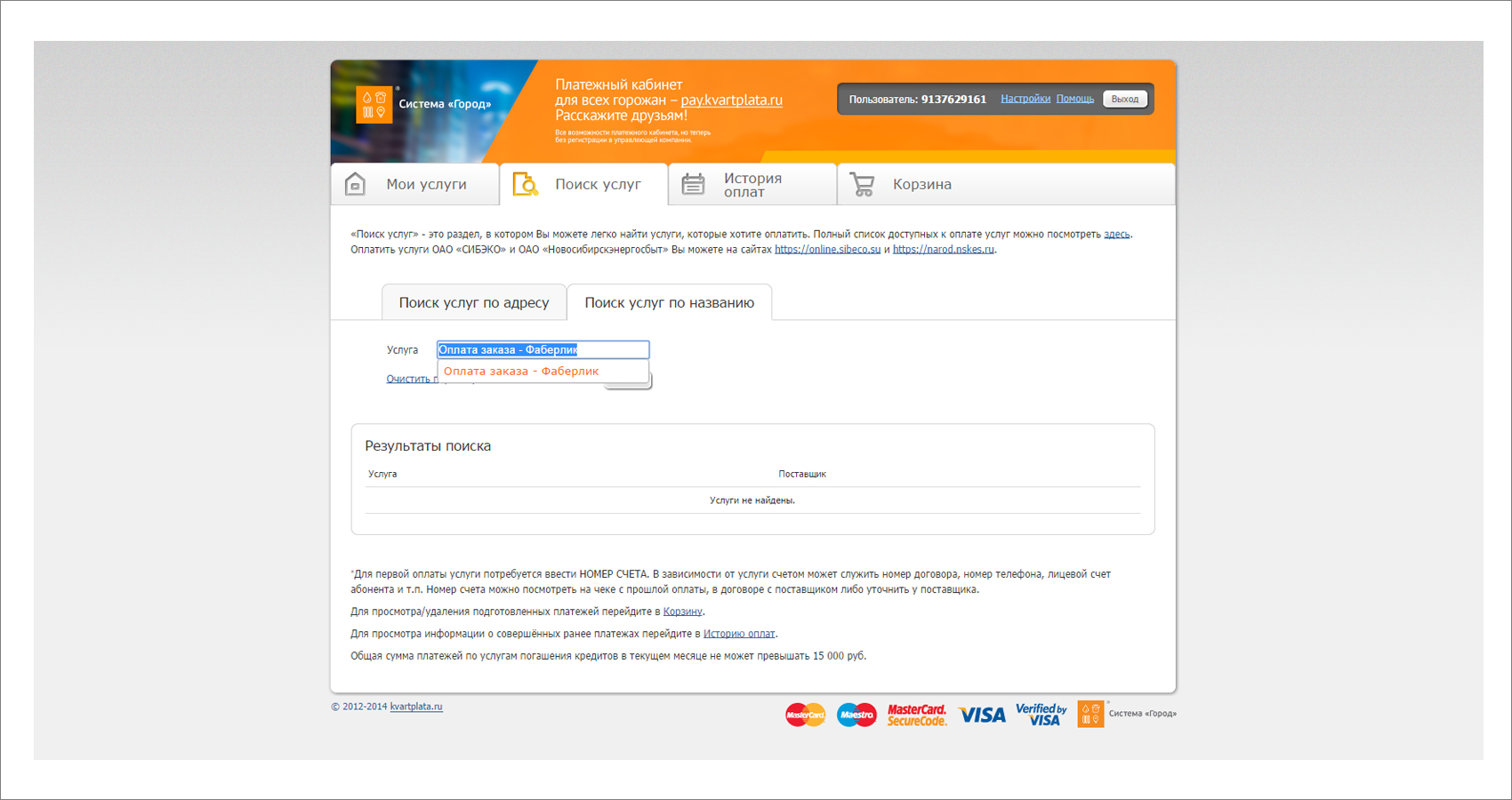 Enter your personal account number (ID number) and the deposit amount. Click "Next" (Далее).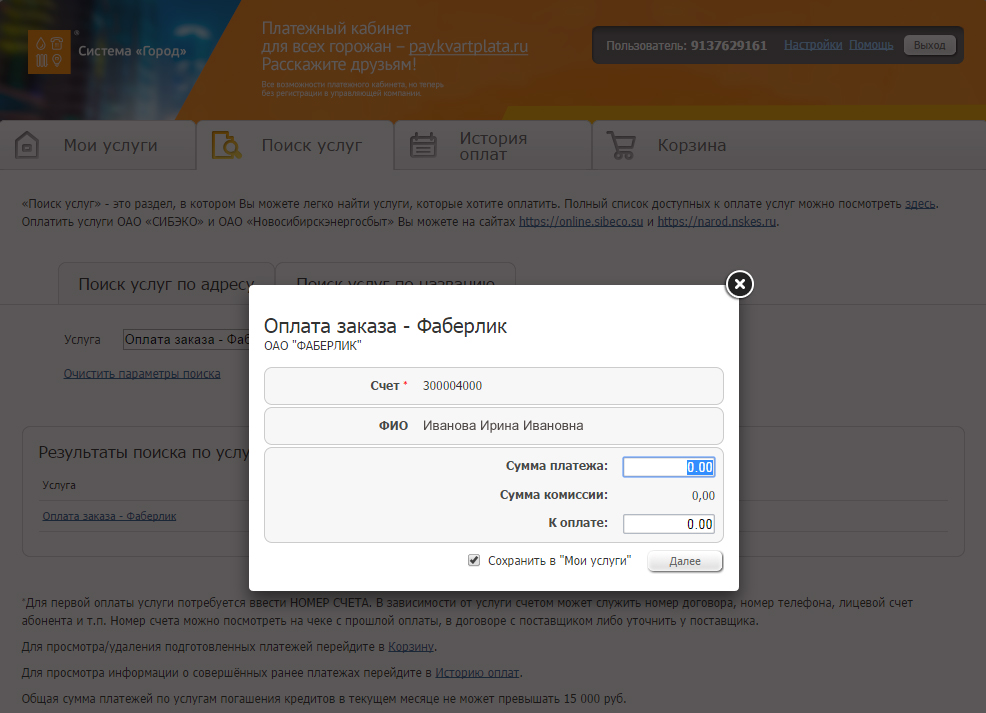 The window will display the amount of the service fee and the total amount to be paid. Click "Add to Cart" (В корзину). In the future, this payment and personal account data will be saved as a template.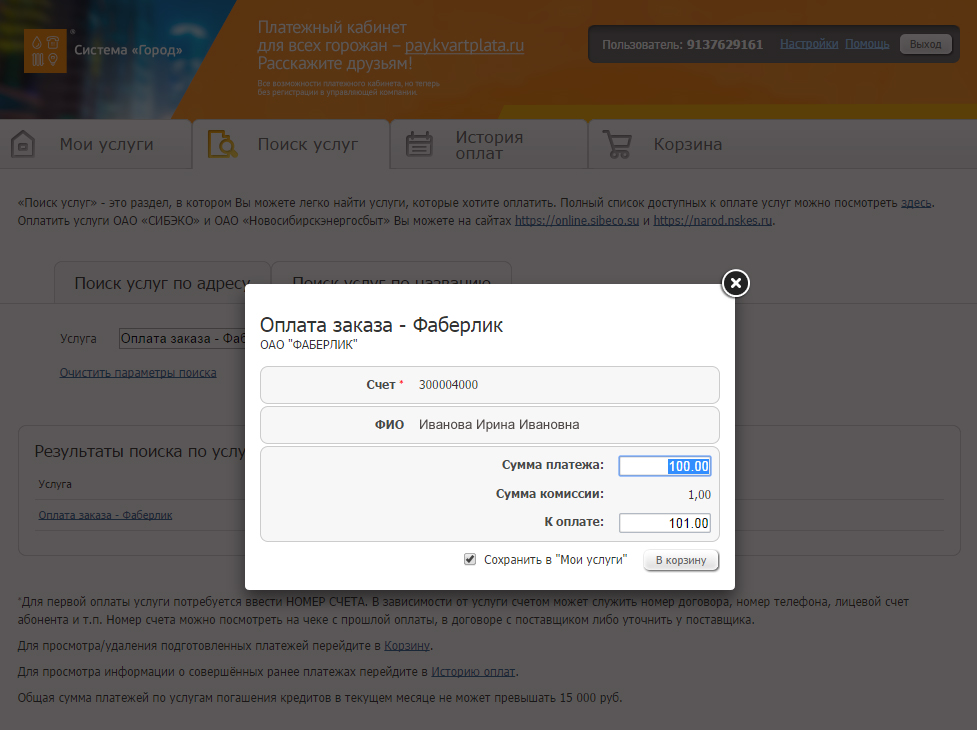 Open the "Cart" (Корзина) tab, confirm your payment details, and click "Pay" (Оплатить).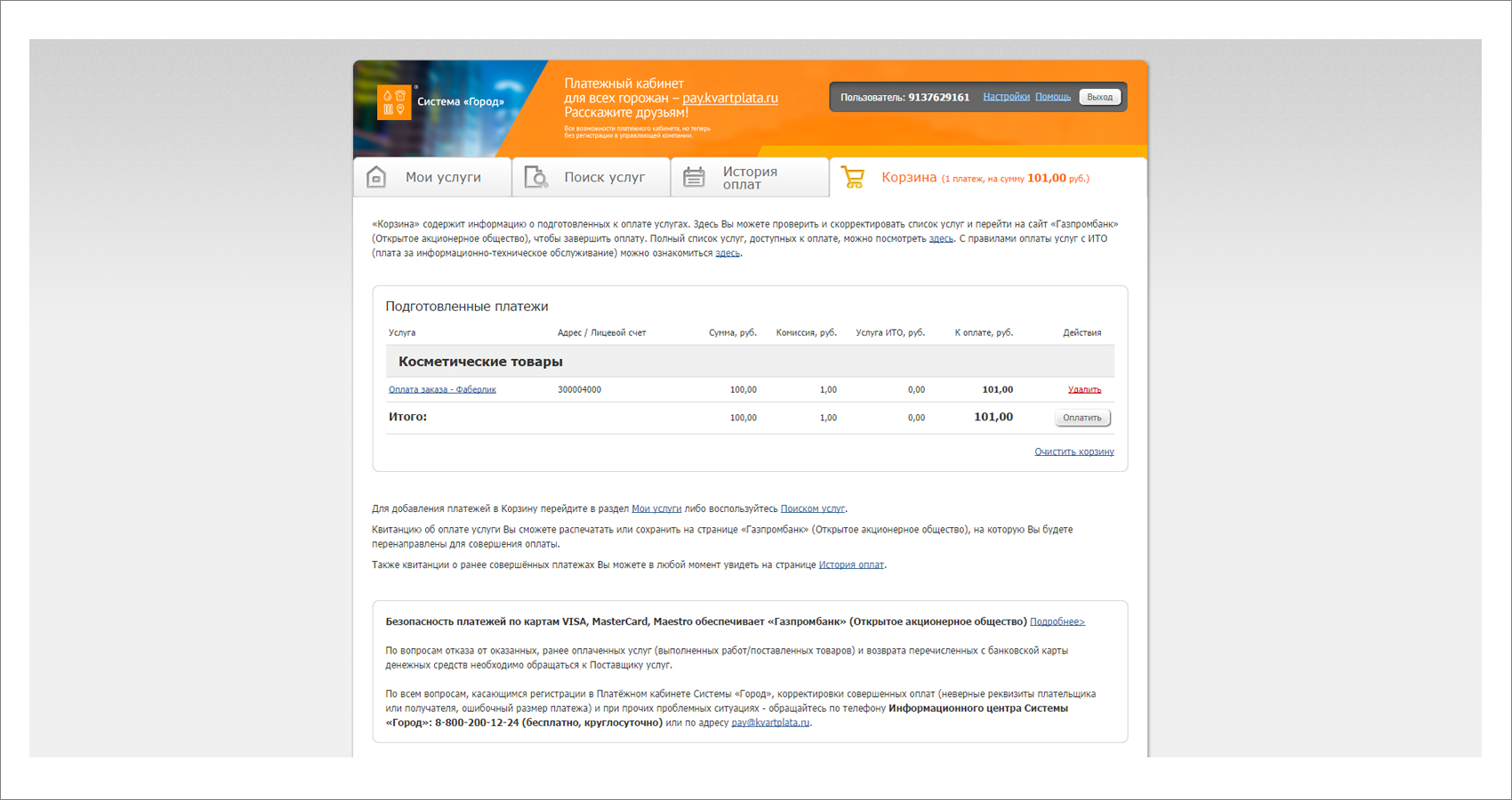 You will be redirected to a secure bank page where you can enter your card details and complete the payment.